News and press releases from the OSCE's global activities.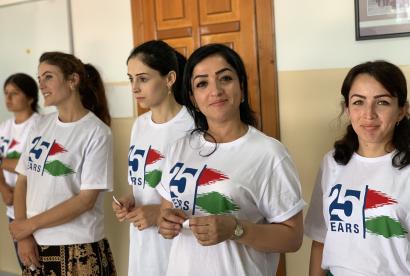 Publishing date:
19 August 2019
Twenty young people from Tajikistan, 14 women and six men, nominated by registered political parties in Tajikistan, participated in the summer school "Youth for Gender Equality" from 12 to 17 August 2019 in the OSCE Academy in Bishkek, Kyrgyzstan...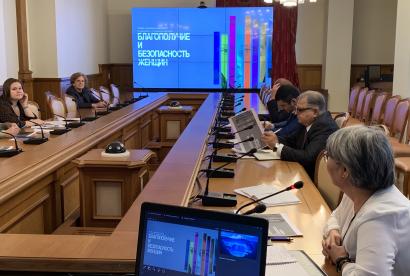 Publishing date:
7 August 2019
The OSCE Senior Adviser on Gender Issues, Amarsanaa Darisuren, visited the Russian Federation from 29 to 31 July 2019 with the aim of further enhancing links and co-operation in the field of gender equality. She held discussions with representatives from the Ministries of Foreign Affairs, Labour and Social Protection, and Higher Education and Science, as well as the Office of the Prosecutor General and the Office of High Commissioner for Human Rights in the Russian Federation. She also met with the Chair of the Women's Union of Russia and the Chair of the national NGO Business Women of Russia...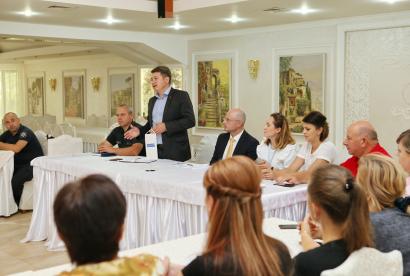 Publishing date:
29 July 2019
The OSCE Mission to Moldova supported an exposure visit for a group of 16 social service providers to a centre for counselling domestic violence aggressors in the district of Drochia, in the north of Moldova on 23 and 24 July 2019. The service providers from the left bank of the Dniester/Nistru River and the Autonomous Territorial Unit of Gagauzia had an opportunity to learn from the unique experience of the Drochia Centre, which has pioneered working with both domestic violence perpetrators and survivors...
Publishing date:
18 July 2019
A new web-based course on combating domestic violence, created by the OSCE Project Co-ordinator in Ukraine and the online education platform EdEra, is open for users starting from 18 July 2019. The course for the general public aims at promoting awareness among Ukrainians of what domestic violence is and how it can be dealt with...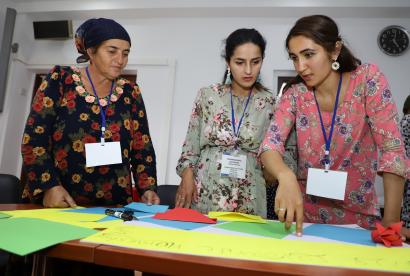 Publishing date:
11 July 2019
Empowering, motivating and involving women in the homestay tourism business was the focus of a three-day training course for 15 women from remote areas of Tajikistan, which concluded on 10 July 2019 in Dushanbe...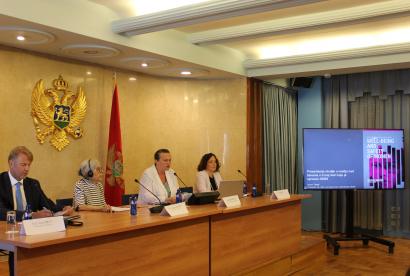 Publishing date:
8 July 2019
Content type:
Press release
PODGORICA, 8 July 2019 – The OSCE Mission in Montenegro and the OSCE Gender Section presented today the results of an OSCE survey that shows that social norms and attitudes contribute to gender inequality and violence against women, in the premises of the parliament during the 35th session of the Gender Equality Committee. The survey also showed that there is a sound legal framework for combating violence against women in Montenegro, but that it needs to be updated and fully implemented.
Publishing date:
5 July 2019
Content type:
Press release
Vienna, 5 July 2019 – Including women at all stages of the planning and decision-making processes in environmental security enables more effective and sustainable responses to the challenges we face, stressed participants at today's High-Level Discussion on Promoting the Role of Women in Addressing Environment and Security Challenges.