News and press releases from the OSCE's global activities.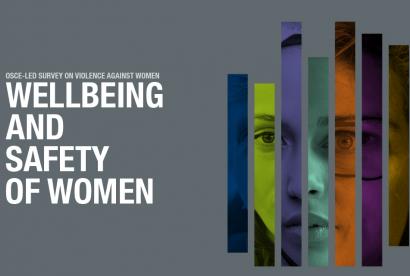 Publishing date:
6 March 2019
Content type:
Press release
BRUSSELS, 6 March 2019 – OSCE Secretary General Thomas Greminger launched today in Brussels a report that gives a detailed picture of the physical, sexual and psychological violence many women and girls have had to endure in South-Eastern and Eastern Europe in the last decades.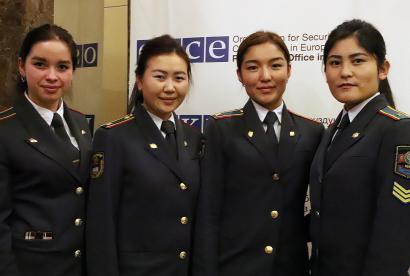 Publishing date:
6 March 2019
Women from across the security and law enforcement sectors in Kyrgyzstan met at a national forum in Bishkek on 4 March to discuss ways of promoting gender equality in their fields of work.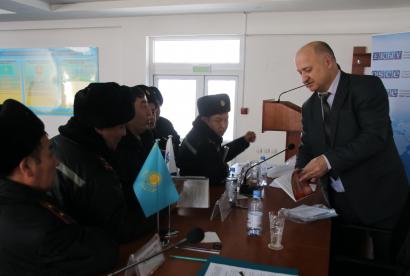 Publishing date:
21 February 2019
Three one-day training seminars and a public discussion on the legislative mechanisms regulating the police's work in combating domestic violence concluded on 21 February 2019 in the Almaty region, Kazakhstan...
Publishing date:
28 January 2019
The role of women in the political and decision-making processes and the techniques to improve professional skills to assume leadership positions was the focus of a training seminar which concluded on 28 January 2019 in Shymkent, Kazakhstan.
Publishing date:
14 December 2018
The prevention of domestic violence was the focus of the international conference on the development of crisis centres for victims of domestic violence which concluded on 7 December 2018 in Astana...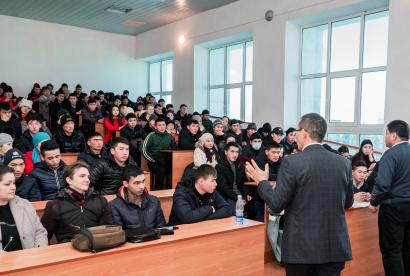 Publishing date:
12 December 2018
The OSCE Programme Office in Bishkek organized a series of lectures aimed at raising awareness about consequences and criminal liability of bride kidnapping within the worldwide campaign 16 Days of Activism Against Gender-based Violence...
Publishing date:
10 December 2018
The OSCE Mission to Montenegro organized two workshops on gender-responsive budgeting in Kolašin and Tivat, on 29 and 30 November and 3 and 4 December, respectively. The Mission engaged experts who delivered the training sessions and conducted a gender budgeting analysis for 14 participants representing municipalities in Kolasin and Tivat. The aim of the events was to help municipal institutions with gender mainstreaming. They were organized in partnership with the Ministry for Human and Minority Rights and its Department for Gender Equality.