News and press releases from the OSCE's global activities.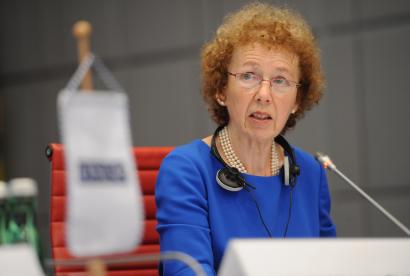 Publishing date:
13 June 2018
Content type:
Press release
VIENNA, 13 June 2018 – Ways to enhance women's participation in the armed forces were a key area of focus at this year's Annual Discussion on the Implementation of the OSCE Code of Conduct on Politico-Military Aspects of Security, held today in Vienna. Representatives of the OSCE participating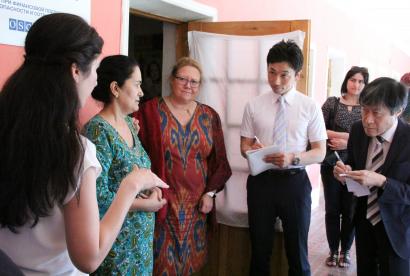 Publishing date:
11 June 2018
On 7 and 8 June 2018, the Programme Office in Dushanbe hosted a delegation from the Japanese Permanent Mission to the OSCE in Vienna. The main purpose of the visit was to assess the effectiveness of projects funded by Japan and implemented by the Office in the past several years.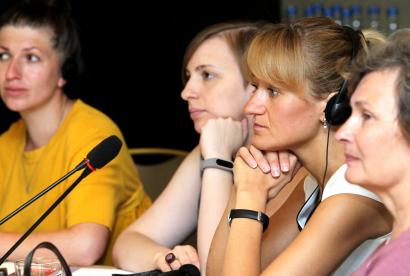 Publishing date:
30 May 2018
Thirteen representatives from six NGOs, working in different regions of Belarus, received practical training and exchanged experiences with Serbian experts on women's empowerment during a workshop from 28 to 30 May 2018 in Belgrade. The main focus of the training was to provide hands-on tools and approaches to establish mentor networks for women, in order to enhance their economic participation. The event was organized by the OSCE Gender Section.
Publishing date:
16 May 2018
Over 30 parliamentarians, holders of executive positions, and experts from Albania, Bosnia and Herzegovina (BiH), Croatia, Serbia, Montenegro and the former Yugoslav Republic of Macedonia gathered on 15 May 2018 in Sarajevo at a regional meeting on gender equality and corruption hosted by the OSCE Mission to BiH, in co-operation with the OSCE Office for Democratic Institutions and Human Rights and the OSCE field operations in the region...
Publishing date:
14 May 2018
A one-day meeting of the informal Central Co-ordination Body resulted in putting together 14 recommendations aimed at finding solutions for issues that impede the advancement of women in Tajikistan. It was organized by the OSCE Programme Office on 4 May 2018 in Dushanbe.
Publishing date:
24 April 2018
Gender mainstreaming in the parliament of Montenegro was the focus of a training course organized by the OSCE Mission to Montenegro in co-operation with the Parliamentary Committee for Gender Equality on 23 and 24 April 2018 in Podgorica...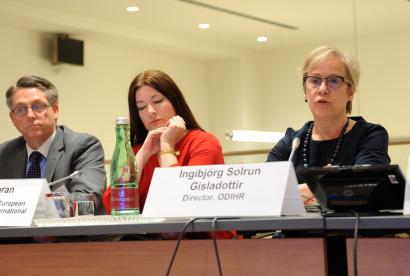 Publishing date:
23 April 2018
Multidisciplinary and gender-sensitive approaches reflecting the needs and voices of survivors of human trafficking were at the centre of discussions at a side event organized by the OSCE Office for Democratic Institutions and Human Rights (ODIHR) and the Strategic Police Matters Unit (SPMU/TNTD)