News and press releases from the OSCE's global activities.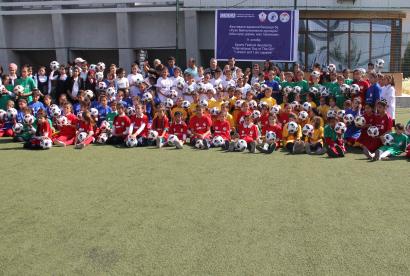 Publishing date:
14 October 2019
Some 100 girls from different regions of Tajikistan participated in a sports festival to mark the International Day of the Girl on 11 October 2019.
Publishing date:
10 October 2019
Content type:
Press release
BELGRADE, 10 October 2019 – OSCE Secretary General Thomas Greminger concluded today a two-day visit to Serbia where he met with high-level state officials and representatives of the opposition, civil society and the media...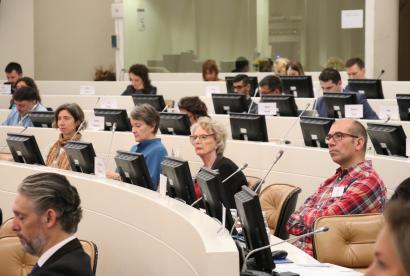 Publishing date:
10 October 2019
Barriers affecting the electoral participation of women and identifying solutions to overcome them was the focus of a conference held by the OSCE Office for Democratic Institutions and Human Rights (ODIHR) on 9 and 10 October 2019 in Sarajevo. The event was organized in partnership with the OSCE
Publishing date:
8 October 2019
Content type:
Press release
TIRANA, 8 October 2019 – The OSCE Presence in Albania and the OSCE Gender Section presented today the results of the OSCE-led Survey on the Well-being and Safety of Women for Albania...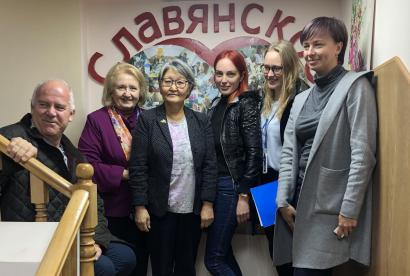 Publishing date:
7 October 2019
Content type:
Press release
KYIV, 7 October 2019 – "I am struck by how much progress — genuine progress — has been made. But we need to build on this and keep the momentum going," said the Special Representative of the OSCE Chairperson-in-Office on Gender, Melanne Verveer, concluding her five-day visit to Ukraine. In line with the focus of the OSCE Chairperson-in-Office and Minister of Foreign and European Affairs of Slovakia, Miroslav Lajčák, on the crisis in and around Ukraine, Verveer's trip centred on the role of women in peace and security, as well as the effects and prevention of gender-based violence. The visit included activities in both Kyiv and Donetsk regions.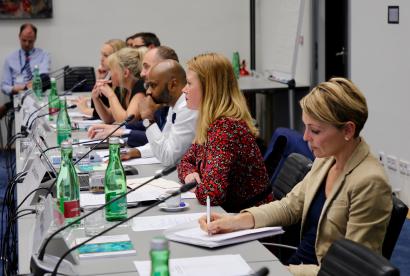 Publishing date:
2 October 2019
More than 40 representatives of law enforcement agencies, government and practitioners as well as international organizations gathered in Vienna on 2 October 2019 for the official launch of the OSCE handbook on Understanding the Role of Gender in Preventing and Countering Violent Extremism and Radicalization That Lead to Terrorism: Good Practices for Law Enforcement. The handbook, the first of its kind, is the result of a two-year collaborative effort by experts on gender, security sector and countering violent extremism based on case studies from across the OSCE area...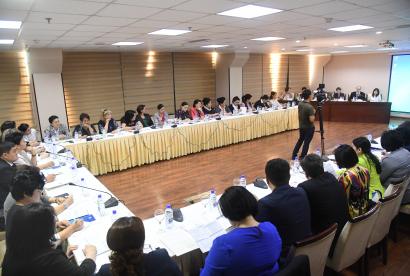 Publishing date:
27 September 2019
From 26 to 27 September 2019, the OSCE Programme Co-ordinator in Uzbekistan (PCUz) is conducting a round-table discussion on the advancement of women's participation in politics and business, investing in women's professional development and leadership skills. The event is jointly organized with the Committee on Gender Issues of Uzbekistan's Senate of the Oliy Majlis (the upper house of the parliament)...