News and press releases from the OSCE's global activities.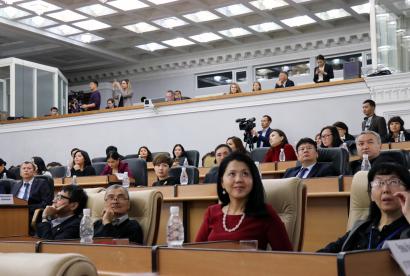 Publishing date:
24 October 2018
Kyrgyzstan' Prime Minister Muhammedkaliy Abylgaziev presented a two-year national action plan (NAP) that aims to increase the accountability of the Government's work in Bishkek on 23 October 2018. The NAP was developed jointly by the Government and civil society within the framework of the Open Government Partnership (OGP), with the support of the OSCE Programme Office in Bishkek.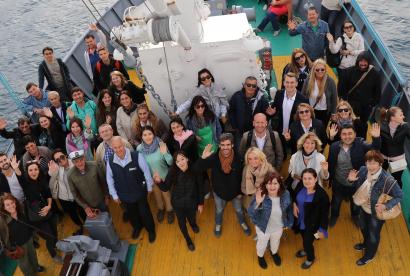 Publishing date:
20 September 2018
Content type:
Press release
ISSYK-KUL, Kyrgyzstan, 20 September 2018- The Aarhus Centres and Public Environmental Information Centres from 15 countries concluded today in Issyk-Kul a two-day meeting on the 2030 Agenda for Sustainable Development and its goals...
Publishing date:
5 September 2018
Five alumni of the Central Asian Youth Network (CAYN) met with OSCE Secretary General Thomas Greminger in Vienna on 5 September 2018. They discussed security issues in Central Asia, the OSCE's work and its comprehensive and co-operative approach to security...
Publishing date:
4 September 2018
The Sixth Annual Anti-Terrorism Expert Meeting organized by the OSCE Programme Office in Bishkek in close co-operation with the Secretariat's Action against Terrorism Unit and with the direct support of the Kyrgyz State Committee on National Security's Anti-Terrorist Centre took place from 3 to 4 September 2018 in Issyk-Kul...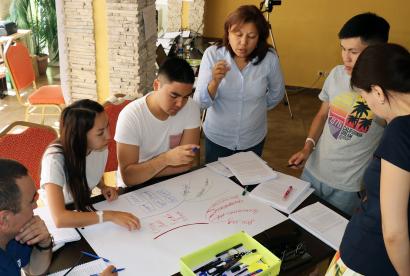 Publishing date:
27 August 2018
The OSCE Programme Office in Bishkek staff members have undergone a rigorous gender training course conducted by the Kyrgyzstani non-governmental organization Women Support Center, from 19 to 24 August 2018 in Bishkek...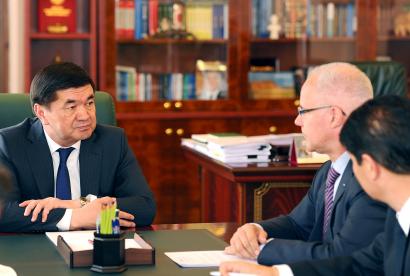 Publishing date:
7 August 2018
Prime Minister of Kyrgyzstan Muhammetkaliy Abylgaziev and the Head of the OSCE Programme Office in Bishkek Pierre von Arx discussed bilateral co-operation and the implementation of the OSCE programme and project activities in the country, including priority efforts in supporting reforms in the area of anti-corruption and economic development on 2 August 2018, at the Office of the Prime Minister in Bishkek...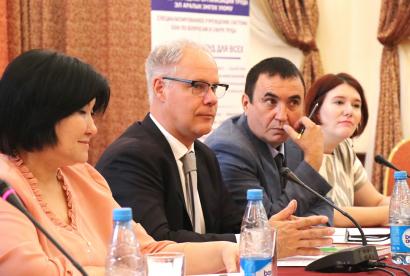 Publishing date:
31 July 2018
A scientific conference titled Current challenges of human trafficking, attended by representatives of scientific and education organizations of Kyrgyzstan, was held in Bishkek on 30 July 2018, on the occasion of World Day against Trafficking in Person...