News and press releases from the OSCE's global activities.
Publishing date:
23 November 2018
The OSCE High Commissioner on National Minorities (HCNM), Lamberto Zannier, during his visit to Ashgabat and the Dashoguz Region from 20 to 23 November 2018, agreed with...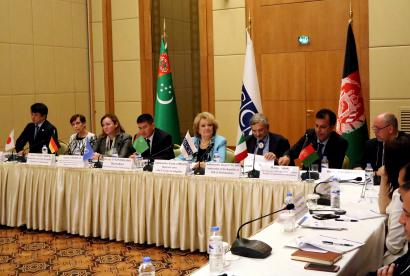 Publishing date:
29 October 2018
An OSCE-organized joint Turkmen-Afghan workshop on combating illicit trafficking in cultural property concluded on 25 October 2018 in Ashgabat.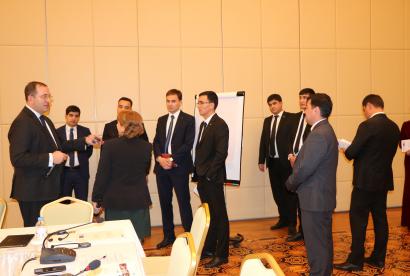 Publishing date:
18 October 2018
Strengthening protection and preparedness against terrorist attacks aimed at critical energy infrastructure was the focus of a risk-assessment and crisis management exercise held in Turkmenistan's capital on 17 and 18 October 2018, organized by the OSCE Transnational Threats Department and the OSCE Centre in Ashgabat.
Publishing date:
12 October 2018
Officials from Turkmenistan's Presidential Administration and the Ministry of Defence discussed best practices in enhancing ammunition stockpile security during an OSCE-organized study visit to Bosnia and Herzegovina that concluded on 12 October 2018.
Publishing date:
18 September 2018
Representatives from Kazakhstan, Kyrgyzstan, Turkmenistan and Uzbekistan participated in an OSCE-supported two-day regional seminar "Combatting financing of terrorism: best practices within the OSCE region". The event concluded in Ashgabat on 18 September 2018.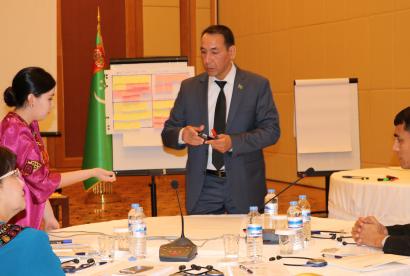 Publishing date:
30 August 2018
Representatives of government institutions and public organizations discussed topical issues of migration and the role of the OSCE in migration governance at an OSCE-organized roundtable discussion that took place in Ashgabat from 29 to 30 August 2018...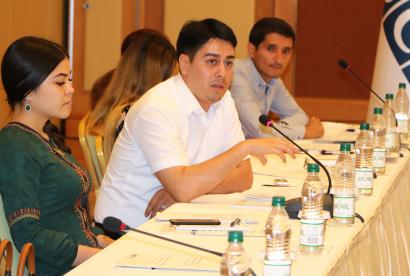 Publishing date:
29 August 2018
A two-day seminar organized by the OSCE Centre in Ashgabat on how to develop a module on freedom of expression for journalism faculties in Turkmenistan concluded on 29 August 2018. It brought together journalism instructors, representatives of national media and officials from relevant institutions