News and press releases from the OSCE's global activities.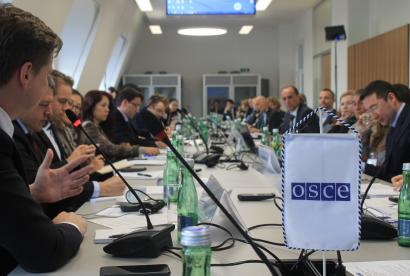 Publishing date:
12 December 2017
VIENNA, 12 December 2017 – Best practices in renewable energy and energy efficiency in Central Asia were the focus of a two-day expert workshop that ended with a site visit to a waste heat incineration plant today in Vienna. The workshop was organized by the Office of the Co-ordinator of OSCE Economic and Environmental Activities in close co-operation with the Joint Research Centre of the European Union...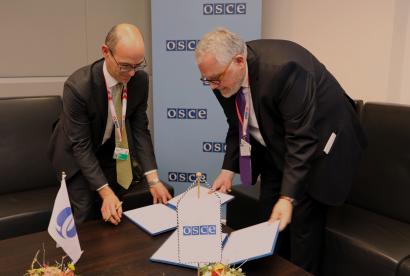 Publishing date:
7 December 2017
VIENNA, 7 December 2017 – The OSCE and the European Bank for Reconstruction and Development (EBRD) agreed today in Vienna to deepen their co-operation and establish a strategic partnership to promote good governance, connectivity and economic development...
Publishing date:
10 November 2017
An OSCE-led roundtable discussion for 30 experts and representatives of law enforcement agencies from Belarus, Kazakhstan, Lithuania, Moldova and Ukraine, on best practices in combating corruption and other related serious crimes concluded today in Kyiv.
Publishing date:
20 October 2017
The results of Moldova's National Risk Assessment (NRA) of money laundering and terrorist financing and an Action Plan addressing how to mitigate these risks were presented by the country's Money Laundering Prevention Unit on 20 October 2017 in Chisinau, at an event organized by the OSCE, the World Bank and the European Union. The event brought together representatives from the public and private sector to discuss how to address gaps in legislation and enforcement...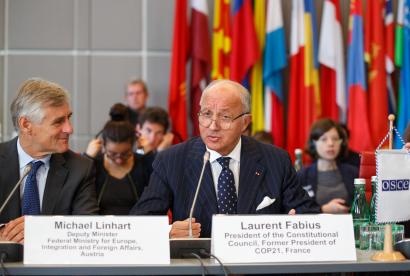 Publishing date:
17 October 2017
Content type:
Press release
VIENNA, 17 October 2017 – Co-operation on environmental and energy issues contributes to preventing tensions, building confidence and promoting good neighbourly relations in the OSCE region and therefore it must be strengthened, underlined senior officials and experts at high-level discussion taking place on 16 and 17 October in Vienna...
Publishing date:
11 October 2017
Representatives of ministries dealing with transport logistics, finance institutions, the State Customs and State Border Services, the Union of Entrepreneurs and Industrialists, and other state bodies participated in an OSCE-organized seminar on facilitating the development of secure national transport and trade infrastructures that took place in Ashgabat on 10 and 11 October 2017...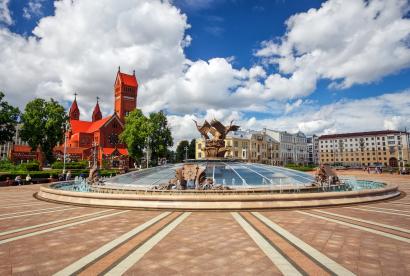 Publishing date:
29 September 2017