News and press releases from the OSCE's global activities.
Publishing date:
8 August 2017
Increasing operational awareness to detect forged documents and imposters is the aim of a three-day advanced training course for specialized police officers organized by the OSCE Secretariat's Transnational Threats Department with support from the OSCE Mission in Kosovo, which started in Prishtinë/Priština on 8 August 2017...
Publishing date:
28 July 2017
An OSCE-organized five-day training course on the detection of forged documents and imposters took place in Ashgabat from 24 to 28 July 2017. The course brought together representatives from Turkmenistan's Interior and National Security Ministries, the State Border Service, and the State Migration Service...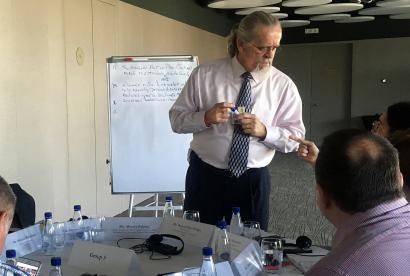 Publishing date:
1 June 2017
Content type:
Press release
PODGORICA, 1 June 2017- A workshop on how to establish an Advance Passenger Information (API) system in Montenegro in alignment with international standards, to help the country's authorities better regulate the exit, entry and transit of air passengers, was organized by the OSCE from 30 May to 1 June 2017 in Podgorica...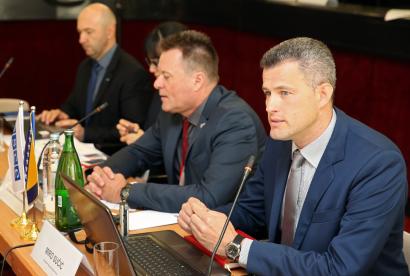 Publishing date:
25 May 2017
Content type:
Press release
SARAJEVO, 25 May – The newly established OSCE Mobile Training Team for the identification of foreign terrorist fighters delivered its first on-site interactive training course from 23 to 25 May in Sarajevo. During the three-day event, 22 border officers from airports in Bosnia and Herzegovina learned how to identify potential foreign terrorist fighters at the border crossing points in compliance with international human rights standards.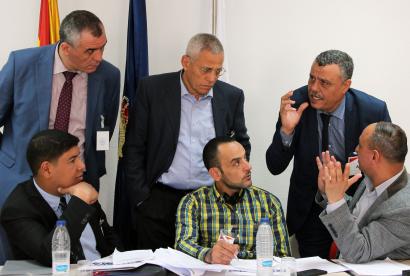 Publishing date:
6 April 2017
The OSCE points of contact network to strengthen risk analysis and information exchange between the OSCE's participating States and Mediterranean Partners in the area of border security and management was launched at a roundtable event organized by the OSCE in Madrid from 4 to 6 April 2017 in co-operation with the Spanish National Police...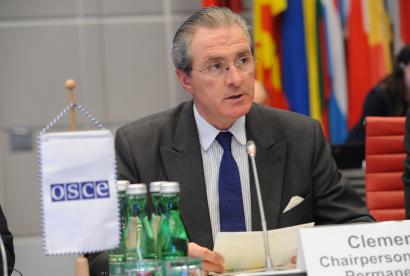 Publishing date:
27 March 2017
Content type:
Press release
VIENNA, 27 March 2017- The Annual Meeting of the OSCE Border Security and Management National Focal Point Network opened at the Hofburg Conference Centre in Vienna today. The two-day meeting is organized by the OSCE Transnational Threats Department in co-operation with the Austrian OSCE Chairmanship...
Publishing date:
20 December 2016
Content type:
Press release
MINSK, 20 December 2016 – An OSCE project to enhance the risk analysis and management capacity of the State Border Guard Committee of the Republic of Belarus was launched in Minsk today...