News and press releases from the OSCE's global activities.
Publishing date:
25 October 2019
Content type:
Press release
TIRANA, 25 October 2019 — Making tangible steps towards a more strategic, action-oriented approach to co-operation between the OSCE and its Mediterranean Partners for Co-operation was the focus of the two-day 2019 OSCE Mediterranean Conference, which concluded today in Tirana...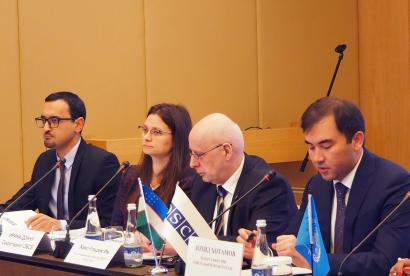 Publishing date:
25 October 2019
A three-day training course aimed at further strengthening the capacity of Uzbekistan to counter terrorist financing concluded in Tashkent on 25 October 2019...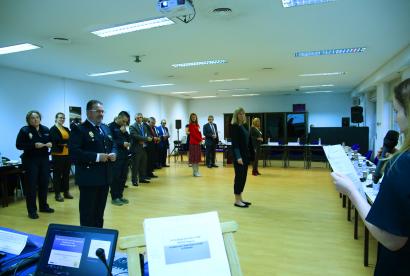 Publishing date:
25 October 2019
Members of the OSCE Mediterranean Points of Contact (PoC) Network on Border Security and Management completed a three-day intensive training course on 24 October 2019 on two gendered aspects of transnational threats: terrorism and trafficking in human beings. The course was held at the premises of the International Co-operation Division of the Spanish National Police in Madrid...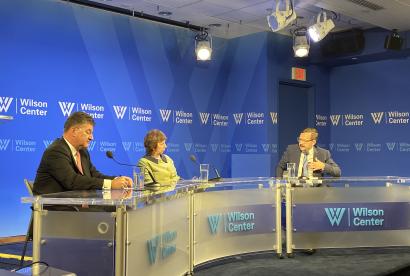 Publishing date:
24 October 2019
Content type:
Press release
WASHINGTON D.C., 24 October 2019 – OSCE Chairperson-in-Office, Slovak Minister for Foreign and European Affairs Miroslav Lajčák, and OSCE Secretary General Thomas Greminger discussed yesterday the role of international organizations and regional co-operation in preventing conflicts at an event moderated by Baroness Catherine Ashton of Upholland, Chair of the Global Europe Program of the Wilson Center and former EU High Representative for Foreign Affairs and Security Policy.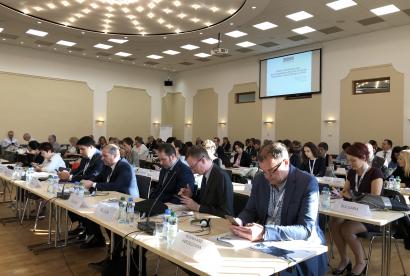 Publishing date:
23 October 2019
National Anti-Trafficking Co-ordinators and Rapporteurs from 42 countries across the OSCE region gathered in Bratislava on 22 and 23 October 2019 for the largest annual meeting of this kind at the international level. They discussed how to address current human trafficking-related challenges and foster the implementation of international commitments, policies and standards set forth by the OSCE and the Council of Europe's Convention on Action against Trafficking in Human Beings...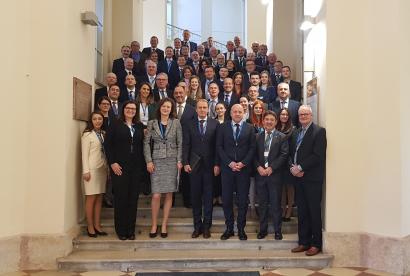 Publishing date:
21 October 2019
The OSCE Conflict Prevention Centre and Hungary's Ministry of Defence organized a symposium in Budapest from 16 to 18 October 2019 to mark 25 years of the OSCE Code of Conduct on Politico-Military Aspects of Security. This landmark document, signed in the Hungarian capital in 1994, contains key principles and commitments for the organization's 57 participating States related to security relations between states and to the control of all armed and security forces within a state...
Publishing date:
21 October 2019
The OSCE Secretariat and Frontex, the European Border and Coast Guard Agency, agreed to strengthen their co-operation in combating cross-border crime, trafficking in human beings and addressing migratory challenges, in a Working Arrangement document signed last week...