News and press releases from the OSCE's global activities.
Publishing date:
20 April 2017
The OSCE Mission to Skopje on 20 April 2017 presented the findings and recommendations of an evaluation of the OSCE's training courses for police on the Law on Criminal Procedure, which were conducted between 2011 and 2015...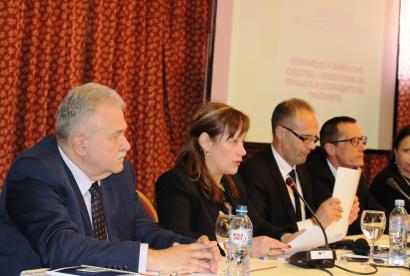 Publishing date:
31 March 2017
An independent and efficient judiciary as a protector of citizens' rights and freedoms was the focus of a conference organized to mark the Day of the Judiciary on 31 March 2017 in Skopje by the OSCE Mission and the Association of Judges...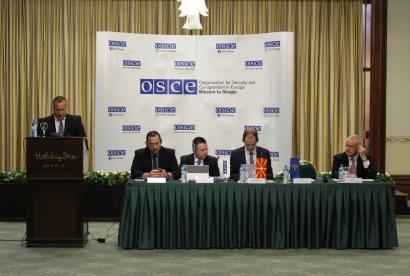 Publishing date:
27 March 2017
Strengthening protection and preparedness against terrorist attacks aimed at industrial control systems is the focus of a table-top simulation held in Skopje on 27 and 28 March 2017. Twenty-six experts from different state authorities and private sector representatives, such as operators, providers and owners, are participating in the national exercise organized by the OSCE Transnational Threats Department with the support of the OSCE Mission in Skopje...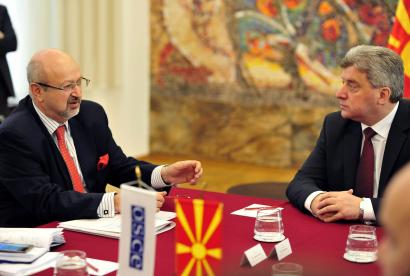 Publishing date:
9 March 2017
Content type:
Press release
SKOPJE, 9 March 2017 – OSCE Secretary General Lamberto Zannier expressed concern about the latest developments in the country as he concluded his visit today, calling on political leaders to put an end to the protracted political crisis in the interest of all citizens...
Publishing date:
13 February 2017
Content type:
Press release
SKOPJE, 13 February 2017- OSCE Chairperson-in-Office and Austria's Foreign Minister Sebastian Kurz, Foreign Minister Nikola Poposki, Head of the OSCE Mission to Skopje Ambassador Nina Suomalainen and the Mission's informal Youth Advisory Group exchanged views on youth perspectives in countering radicalization and violent extremism in a roundtable discussion hosted yesterday in Skopje...
Publishing date:
16 November 2016
Countering the use of the Internet for terrorist purposes was the focus of a two-day regional workshop organized in Skopje on 16-17 November 2016 by the OSCE in co-operation with the National Academy for Judges and Public Prosecutors...
Publishing date:
1 November 2016
Content type:
Press release
SKOPJE, 1 November 2016 – A two-day conference on education rights in diverse societies began today in Skopje bringing together some 100 representatives from state institutions, civil society, academia, international community and all communities in the country...