News and press releases from the OSCE's global activities.
Publishing date:
30 November 2017
Some 40 national and international state attorneys and their deputies gathered to discuss the latest developments in the work of state attorneys at an international conference taking place from 30 November to 1 December 2017 in Belgrade.
Publishing date:
7 November 2017
Fostering regional dialogue through youth connectivity between Serbia and Bosnia and Herzegovina, while also promoting youth resilience to security risks in local communities was the focus of a youth intercultural camp held in Kopanik, Serbia, from 3 to 7 November 2017...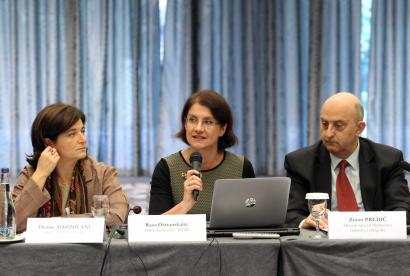 Publishing date:
20 October 2017
Strengthening protection and preparedness against terrorist attacks aimed at critical energy infrastructure was the focus of a risk-assessment and crisis management exercise in Belgrade on 19 and 20 October 2017, organized by the OSCE Transnational Threats Department with the support of the OSCE Mission to Serbia...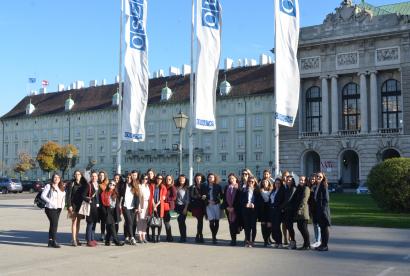 Publishing date:
16 October 2017
The third edition of the OSCE Dialogue Academy for young women from Prishtinë/Priština and Belgrade concluded on 15 October 2017 in Stadtschlaining, Austria. The ten-day Academy was organized as part of the Follow Us Initiative, supported since 2012 by the OSCE Mission in Kosovo and the OSCE Mission to Serbia, as part of their work to enhance women's participation in dialogue and conflict resolution and decision making processes.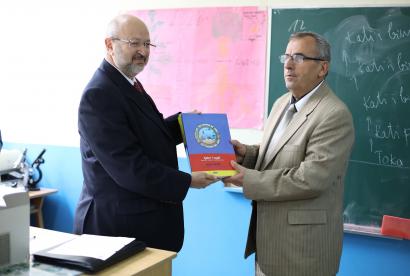 Publishing date:
4 October 2017
OSCE High Commissioner on National Minorities (HCNM) Lamberto Zannier presented the first ever children's illustrated Serbian-Albanian/Albanian-Serbian dictionary (Mali rečnik/Fjalor i vogël) to pupils in two primary schools in Bujanovac and Preševo today. Over the next three days, the dictionary
Publishing date:
21 September 2017
Some 40 high-level judicial officials from ten European countries gathered at an international conference in Belgrade on 21 and 22 September 2017 to discuss the advantages and disadvantages of the existing administrative judiciary systems in their respective states.
Publishing date:
15 September 2017
Content type:
Press release
BELGRADE, 15 September 2017 – On the occasion of the tenth anniversary of the International Day of Democracy, the OSCE Mission to Serbia, in partnership with the CSO Centre for Research, Transparency and Accountability (CRTA) and the National Assembly of the Republic of Serbia organized a forum on democracy and citizens' participation held today at the Parliament in Belgrade...