News and press releases from the OSCE's global activities.
Publishing date:
22 September 2016
A five-day training course on use of digital skills to promote OSCE values for young people from Albania and Serbia concluded on 22 September 2016 in the Albanian city of Durrës. The course was organized by the OSCE Mission to Serbia in partnership with the OSCE Presence in Albania, in co-operation with the Serbia's Ministry of Youth and Sport, Albanian Ministry of Social Welfare and Youth and the National Youth Council of Serbia...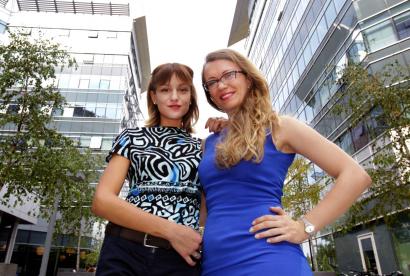 Publishing date:
15 September 2016
An essay on bridging gaps in education of Roma youth, jointly written by a Jovana Zjacic, a 23-year-old volunteer at a shelter for homeless children, and Ana Cosic, a German-language teacher from Macvanska Mitrovica, was selected as the winner of a competition organized by the OSCE Mission to Serbia on the role of youth in the implementation of the OSCE's human dimension commitments, on 7 September 2016 in Belgrade...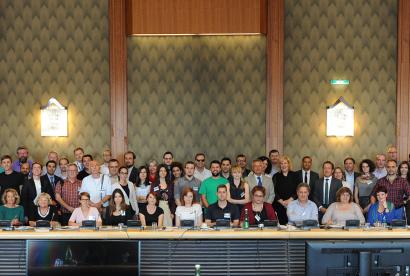 Publishing date:
14 September 2016
Content type:
Press release
VIENNA, 14 September 2016 – Internet freedom is a cornerstone of free expression and free media, and must be ensured and strengthened, participants said today at a two-day OSCE-supported conference in Vienna. The conference "Gaining a Digital Edge: Freedom of Expression", organized by the Office of
Publishing date:
7 July 2016
A record number of 1,150 local inspectors in Serbia have successfully completed a three-month OSCE-supported online course on implementing the new Law on Inspection Surveillance. Of this number, 280 inspectors from the capital and its municipalities were publically recognized on 7 July 2016 at the premises of the Assembly of the City of Belgrade...
Publishing date:
10 June 2016
The final public consultations on the content of the new National Action Plan (NAP) for the implementation of the UN SCR 1325 – Women, Peace and Security (2016-2020) was held on 10 June 2016 in Belgrade at the premises of the National Assembly of the Republic of Serbia...
Publishing date:
7 June 2016
The OSCE Mission in Kosovo and the OSCE Mission to Serbia, for the second consecutive year, will organize the Dialogue Academy for Young Women as part of the Follow Us initiative. The initiative gathers prominent women from politics, academia, media and civil society from Belgrade and Prishtinë/Priština and supports the process of dialogue, reconciliation and confidence-building between the two societies...
Publishing date:
25 May 2016
Serbia's legal framework for governing elections to the High Judicial Council and the State Prosecutors' Council is fairly comprehensive although there are a few minor issues with implementing the laws and regulations, partly as a result of gaps in the law. This is the conclusion of a joint Report launched on 24 May 2016 by the OSCE Mission to Serbia and the OSCE Office for Democratic Institutions and Human Rights (ODIHR)...