News and press releases from the OSCE's global activities.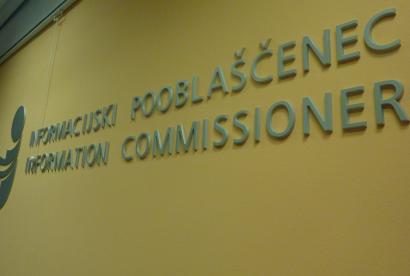 Publishing date:
30 May 2014
The OSCE Mission to Montenegro supported a working visit to Slovenia of staff from Montenegro's Agency for the Protection of Personal Data and Free Access to Information, where they met their counterparts and shared experiences. The visit concluded on 30 May 2014...
Publishing date:
14 February 2014
Content type:
Press release
PODGORICA, 14 February 2014 – The Head of the OSCE Mission to Montenegro, Janina Hrebickova, today strongly condemned the arson attack on a vehicle owned by the daily newspaper Vijesti, which was deliberately set on fire in the early hours of Thursday morning...
Publishing date:
7 January 2014
The Head of the OSCE Mission to Montenegro, Ambassador Janina Hrebickova, strongly condemned the violent physical assault on Friday evening against Lidija Nikcevic, a journalist of the Dan newspaper...
Publishing date:
30 December 2013
The Head of the OSCE Mission to Montenegro Janina Hrebickova has condemned in the strongest terms the explosion at the offices of the "Vijesti" daily newspaper on December 26th and called for ongoing investigations into the incident to be pursued...
Publishing date:
16 October 2013
Responsibility of media when reporting on court proceedings was the topic of a seminar organized by the OSCE Mission on 15 October 2013 in Podgorica. The focus of the debate was the balance journalists and editors need to strike between exercising the right to freedom of expression, on the one hand, and respecting presumption of innocence and the right to privacy during court cases, on the other hand...
Publishing date:
6 March 2013
Relations between public service media and citizens was the topic of an OSCE-supported regional conference that took place in Podgorica on 5 and 6 March 2013...
Publishing date:
13 December 2012
The implementation of the Law on Electronic Media and possible amendments were discussed at a roundtable event held on 12 December 2012 in Podgorica...