News and press releases from the OSCE's global activities.
Publishing date:
6 June 2019
Content type:
Press release
TBILISI, 6 June 2019 – Addressing a conference focused on parliamentary oversight today, OSCE Parliamentary Assembly President George Tsereteli (MP, Georgia) called for continued attention to uphold and strengthen OSCE parliaments' roles in holding governments accountable.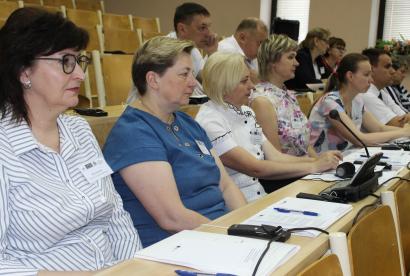 Publishing date:
6 June 2019
International rule of law standards related to the right to a fair trial in criminal proceedings was the topic of a training seminar organized by the OSCE Office for Democratic Institutions and Human Rights (ODIHR) together with Belarusian judicial institutions on 6 June 2019 in Minsk.
Publishing date:
5 June 2019
Content type:
Press release
MINSK, 5 June 2019 – The Special Representative of the OSCE Chairperson-in-Office in Ukraine and in the Trilateral Contact Group (TCG), Ambassador Martin Sajdik, made the following statement to the press after the meeting of the TCG and its Working Groups in Minsk on 5 June 2019...
Publishing date:
5 June 2019
Content type:
Daily report
Compared with the previous reporting period, the SMM recorded fewer ceasefire violations in Donetsk region and more in Luhansk region. The SMM saw a slightly injured man and damage from shelling at a mosque in non-government-controlled Donetsk city, as well as an injured man and damage from shelling to his house in non-government-controlled Uzhivka. The Mission saw fresh damage caused by small-arms-fire to an apartment building in non-government-controlled Dokuchaievsk. The SMM observed weapons in violation of withdrawal lines on both sides of the contact line. The Mission observed the presence of unexploded ordnance in government-controlled Novoluhanske. The Mission facilitated and monitored adherence to the ceasefire to enable repairs to and the operation of critical civilian infrastructure. Restrictions of the SMM's access continued in all three disengagement areas and elsewhere...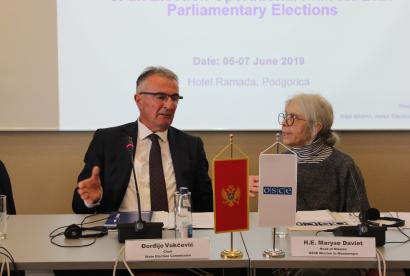 Publishing date:
5 June 2019
Good planning is key to the efficient functioning of an election commission, which is why the OSCE Mission to Montenegro organized a three-day seminar for members of the State Election Commission (SEC) from 5 to 7 June 2019 in Podgorica on developing an election operational plan in preparation for the upcoming 2020 parliamentary elections...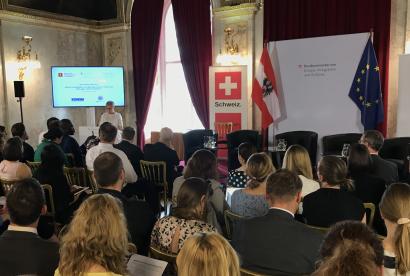 Publishing date:
5 June 2019
Taking stock and identifying ways to make multilateral cooperation in the fight against torture more effective were the focus of the conference 'Effective multilateralism in the fight against torture: Trends in the OSCE region and the way forward' that took place on 5 June 2019 in Vienna.
Publishing date:
5 June 2019
A two-day consultation meeting between the OSCE and Moldovan authorities on how to set up an Advance Passenger Information (API) system to detect and thwart the movement of foreign terrorist fighters and improve national security in general was organized on 4 and 5 June 2019...