News and press releases from the OSCE's global activities.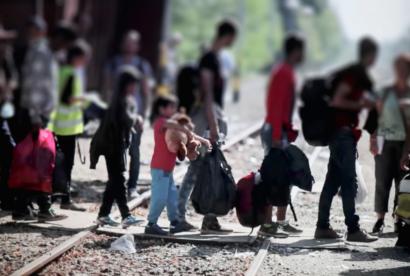 Publishing date:
20 June 2020
Content type:
Press statement
Warsaw, 20 June 2020 – On World Refugee Day, the uncertainty caused by the COVID-19 pandemic continues unabated. Governments need to make greater efforts to guarantee the right to seek asylum is respected and ensure refugees are afforded protection, a vital condition for their integration into the societies of their host countries, the OSCE Office for Democratic Institutions and Human Rights (ODIHR) said today.
Publishing date:
19 June 2020
Content type:
Daily report
Summary Compared with the previous reporting period, the SMM recorded more ceasefire violations in Donetsk region and fewer in Luhansk region. The SMM followed up on reports of two civilians injured due to shelling in Horlivka and Avdiivka. Members of the armed formations continued to deny the
Publishing date:
19 June 2020
Content type:
Spot report
From 13 to 19 June, members of the armed formations again denied SMM attempts to cross into non-government-controlled areas along official crossing routes: four times in Donetsk region and four times in Luhansk region, while further attempts to cross into government-controlled areas were also
Publishing date:
19 June 2020
Content type:
Press release
COPENHAGEN/STRASBOURG, 19 June 2020 – On the eve of World Refugee Day, parliamentarians from the OSCE and Council of Europe participated in a high-level discussion organized by the British House of Lords on how to best protect unaccompanied child refugees, enable relocations and prevent human trafficking.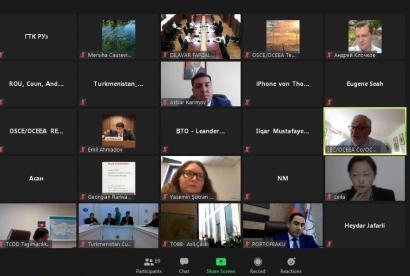 Publishing date:
19 June 2020
Making supply chains, connecting Central Asia with Europe, safer, smarter and more sustainable was the focus of a virtual discussion of some 70 logistics and trade stakeholders from the private and public sectors from Central Asia and the Caspian and Black Sea region, on 19 June 2020...
Publishing date:
19 June 2020
An online training course aimed at strengthening Turkmenistan's capacity to counter terrorist financing, for 24 experts and practitioners from the Ministry of Finance and Economy of Turkmenistan, its Financial Monitoring Service, the Ministries of Internal Affairs and National Security, and the Prosecutor General's Office of Turkmenistan was organized from 17 to 19 June 2020...
Publishing date:
18 June 2020
Content type:
Daily report
Summary Compared with the previous reporting period, the SMM recorded a similar number of ceasefire violations in Donetsk region and more in Luhansk region. Members of the armed formations continued to deny the Mission passage at a checkpoint along an official crossing route in Luhansk region.* The