News and press releases from the OSCE's global activities.
Publishing date:
15 May 2020
Content type:
Spot report
On 15 May, an SMM patrol comprising six members and two vehicles was positioned on the south-western edge of Berezivske (non-government-controlled, 53km north-west of Luhansk) to monitor adherence to a localized ceasefire to facilitate repairs of water infrastructure in the area, and to conduct an announced mini-unmanned aerial vehicle (UAV) flight to follow up on reports of damage in the settlement...
Publishing date:
15 May 2020
Content type:
Daily report
Summary Compared with the previous reporting period, the Mission recorded fewer ceasefire violations in Donetsk region and more in Luhansk region. Members of the armed formations continued to deny the Mission passage at checkpoints along official crossing routes in Donetsk and Luhansk regions.* The
Publishing date:
15 May 2020
Content type:
Daily report
On 9, 10, 11, 12, 13, 14 and 15 May, members of the armed formations again denied SMM attempts to cross into non-government-controlled areas along official crossing routes: six times in Donetsk region and three times in Luhansk region, while further attempts to cross into government-controlled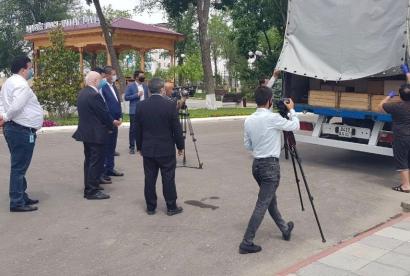 Publishing date:
15 May 2020
The OSCE Project Co-ordinator in Uzbekistan delivered humanitarian and anti-Covid aid following the collapse of the Sardoba dam in the Sirdaryo region in Uzbekistan on 13 May 2020. More than 70,000 citizens were evacuated from their homes due to the dam burst at the beginning of the month and resulting in flood. Given that the physical distance measures to stop the spread of Covid-19 became almost impossible, it was important to provide materials to combat that transnational threat along with providing the humanitarian aid.
Publishing date:
15 May 2020
Content type:
Press release
KYIV, 14 May 2020 – The Special Representative of the OSCE Chairperson-in-Office in Ukraine and in the Trilateral Contact Group, Ambassador Heidi Grau, made the following statement to the press after the meeting of the TCG and its working groups: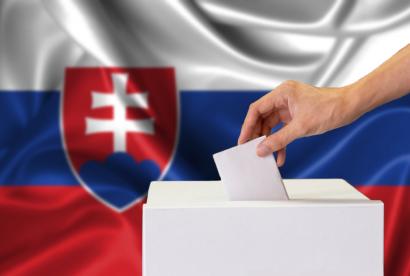 Publishing date:
15 May 2020
ODIHR recommendations on Slovakia 2020 elections ODIHR election observation mission recommends Slovakia, among other things, to make greater efforts to help persons with disabilities vote The 2020 parliamentary elections in Slovakia were held in a pluralistic environment with respect for
Publishing date:
14 May 2020
Content type:
Press release
VIENNA, 14 May 2020 – The OSCE Representative on Freedom of the Media, Harlem Désir, reiterated today his concern over the continued detention of Abdulmumin Gadzhiev, a journalist and editor with the independent newspaper Chernovik, in Makhachkala, Republic of Dagestan after the extension of his pre-trial detention...