News and press releases from the OSCE's global activities.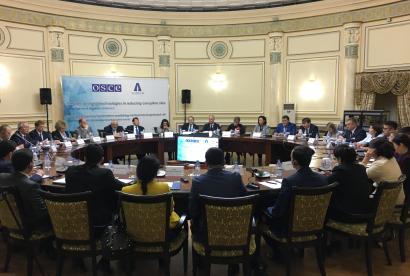 Publishing date:
9 October 2019
The role of digital technologies and tools in reducing corruption risks was the focus of a two-day high-level regional conference organized by the Office of the Co-ordinator of OSCE Economic and Environmental Activities (OCEEA) in co-operation with the 2019 Slovak OSCE Chairmanship and the Anti-Corruption Agency of Kazakhstan on 7 and 8 October 2019 in Almaty...
Publishing date:
8 October 2019
Content type:
Daily report
Summary Compared with the previous 24 hours, the SMM recorded fewer ceasefire violations in both Donetsk and Luhansk regions. Small-arms fire was assessed as directed at an SMM mini-unmanned aerial vehicle (UAV) south-east of Hnutove and east of Pyshchevyk. The Mission followed up on reports of a
Publishing date:
8 October 2019
Content type:
Weekly report
The Observer Mission (OM) continues to operate 24/7 at both Border Crossing Points (BCPs). The overall number of border crossings by persons decreased at both BCPs compared to the previous week...
Publishing date:
8 October 2019
During an OSCE-supported study visit to Croatia from 2 to 5 October 2019, representatives of the Montenegrin State Election Commission (SEC) met with their counterparts from the Croatian State Election Commission, the Ministry of Public Administration and the Ministry of Interior. Their exchanges focused on electoral laws and voters' Register, education campaigns for voters, co-operation between electoral management bodies and other governmental and nongovernmental organizations. Commissioners had the opportunity to compare the electoral legislation and the organisational structure of election management bodies in the two countries...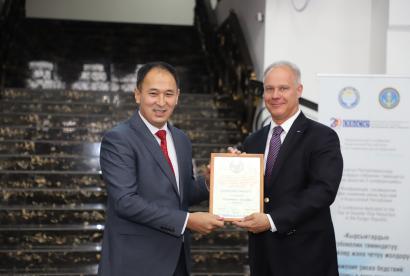 Publishing date:
8 October 2019
To mark the Disaster Risk Reduction Day celebrated globally on October 4, a Second National Conference on "Disaster Risk Reduction: Challenges and Solutions" took place in Bishkek...
Publishing date:
8 October 2019
Content type:
Press release
TIRANA, 8 October 2019 – The OSCE Presence in Albania and the OSCE Gender Section presented today the results of the OSCE-led Survey on the Well-being and Safety of Women for Albania...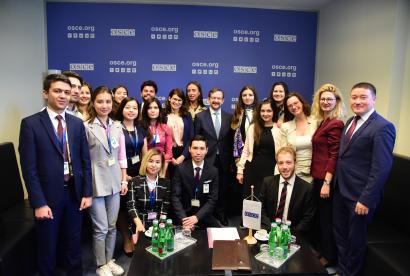 Publishing date:
8 October 2019