News and press releases from the OSCE's global activities.
Publishing date:
17 December 2021
Content type:
Daily report
Summary In Donetsk region, the SMM recorded 62 ceasefire violations, including 22 explosions. In the previous reporting period, it recorded 257 ceasefire violations in the region. In Luhansk region, the Mission recorded 170 ceasefire violations, including 120 explosions. In the previous reporting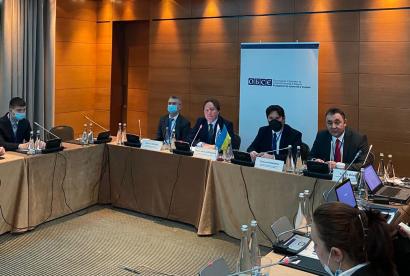 Publishing date:
17 December 2021
Data driven decision-making in municipal governance and key indicators for sustainable urban development in Ukraine were among the main topics of a two-day expert roundtable discussion organized by the Office of the Co-ordinator of OSCE Economic and Environmental Activities (OCEEA) in co-operation with the OSCE Project Co-ordinator in Ukraine in Kyiv on 16 and 17 December 2021.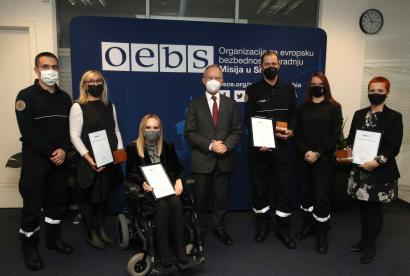 Publishing date:
17 December 2021
Content type:
Press release
BELGRADE, 17 December 2021- At a ceremony held today in Belgrade, the OSCE Mission to Serbia presented its 2021 Persons of the Year Award to: Vladimira Dorčova-Valtnerova, Founder and Editor in Chief of Storyteller.rs, from Maglić, and the Voluntary Firefighting Association of Požega. As the recognition of the 2020 Person of the Year Award was postponed due to the COVID-19 pandemic, on this occasion the OSCE Mission honoured last year's recipients: Ivanka Jovanović, Executive Director of the National Organisation of Persons with Disabilities of Serbia (NOOIS), and Biljana Stepanov, Director of the Centre for Support of Women from Kikinda.
Publishing date:
17 December 2021
Content type:
Spot report
On the morning of 17 December, the armed formations in Luhansk region twice denied the Mission passage to non-government-controlled areas. The SMM patrols were travelling from government-controlled areas...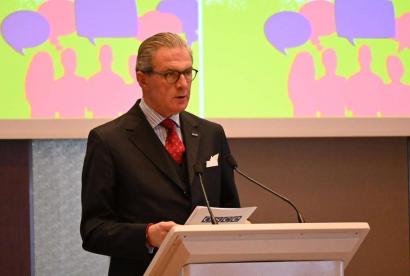 Publishing date:
17 December 2021
New guidelines to help organize joint classes for students learning in different languages of instruction were promoted in Skopje today, as part of the OSCE Mission to Skopje's efforts to increase integrated education in North Macedonia.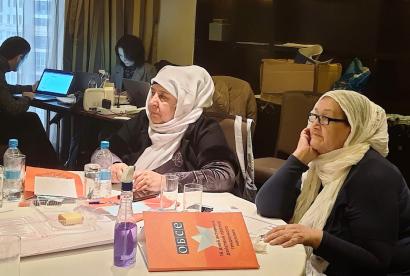 Publishing date:
17 December 2021
Seventeen directors from the OSCE-supported Women's Resource Centres (WRCs), of which twelve are women, learned how to successfully manage projects and raise funds to ensure sustainability in their WRCs at a training course in Dushanbe. The OSCE Programme Office in Dushanbe organized the course, which took place from 13 to 17 December 2021.
Publishing date:
17 December 2021