News and press releases from the OSCE's global activities.
Publishing date:
5 December 2018
Content type:
Press release
Milan, 5 December 2018 – On the eve of the 25th OSCE Ministerial Council, top-level OSCE representatives attended the closing session of the OSCE Parallel Civil Society Conference that took place today. They received recommendations directed at the OSCE's executive and political bodies, institutions and participating States.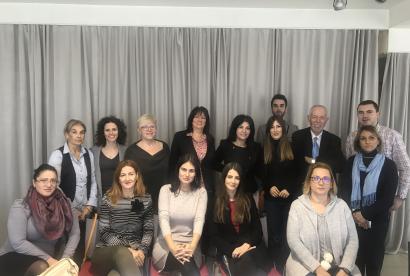 Publishing date:
27 November 2018
The OSCE Mission to Montenegro organized three workshops aiming to strengthen the capacity of parliamentary committees in maintaining inclusiveness, upholding international standards, communicating with media, citizens and civil society, as well as in improving co-operation with independent state institutions on 5, 19 and 26 November 2018 in Podgorica.
Publishing date:
27 November 2018
Strengthening co-operation in tourism between local communities was the focus of a conference organized by the OSCE Mission to Bosnia and Herzegovina in co-operation with the city of Goražde and the municipalities of Foča, Rudo, and Višegrad, held on 27 November 2018 in Goražde...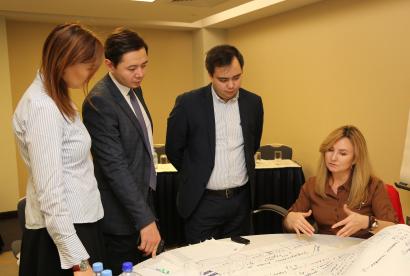 Publishing date:
23 November 2018
Some 20 representatives from the Financial Monitoring Committee and Academy of Law Enforcement Agencies under the Office of the Prosecutor General completed a five-day course on strategic analysis on 23 November in Astana. The event was jointly organized by the OSCE Programme Office in Astana, Kazakhstan's Financial Monitoring Committee and the United States Embassy in Astana.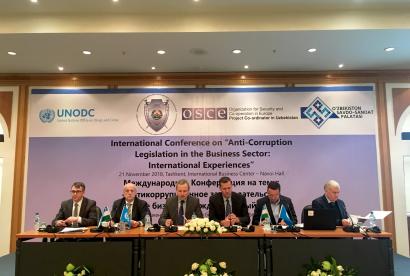 Publishing date:
21 November 2018
Implementing effective anti-corruption legislation was the focus of an international conference organized by the General Prosecutor's Office of the Republic of Uzbekistan with the support of the Chamber of Commerce and Industry, the OSCE Project Co-ordinator in Uzbekistan and the United Nations Office on Drugs and Crime on 21 November 2018 in Tashkent...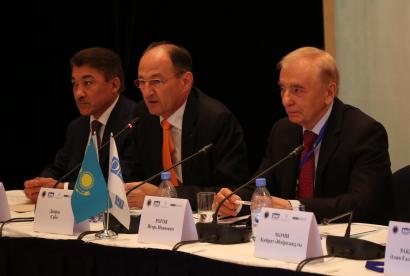 Publishing date:
19 November 2018
Modernizing the system to select judges and activities of the High Judicial Council in Kazakhstan were the topic of an OSCE-supported international roundtable discussion held in Astana on 16 November 2018
Publishing date:
19 November 2018
With the aim to strengthen Parliament's administrative capacities, in particular in the area of research, documentation and outreach, the OSCE Mission to Montenegro organized a working visit to the Italian Senate for six officials of the Parliament of Montenegro on 12-13 November 2018...