News and press releases from the OSCE's global activities.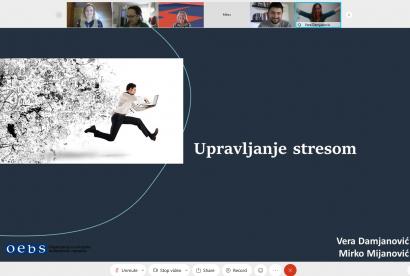 Publishing date:
11 December 2020
With the support of the OSCE Mission to Montenegro, from June to December 2020, six staff of Montenegro's parliament acquired the knowledge and tools to organize and facilitate workshops on a range of skills for their colleagues within parliament...
Publishing date:
9 December 2020
Content type:
Press release
COPENHAGEN, 9 December 2020 – Effectively preventing and combatting corruption requires co-ordinated responses at both national and international levels guided by strong political will, said Irene Charalambides (Cyprus), the OSCE PA's Special Representative on Fighting Corruption, at an event today marking International Anti-Corruption Day...
Publishing date:
7 December 2020
The Civic Solidarity Platform, a coalition of civil society organizations from across the OSCE region, presented recommendations to the OSCE executive structures, institutions and participating States at an online event on 7 December 2020.
Publishing date:
4 December 2020
The OSCE Project Co-ordinator in Uzbekistan, jointly with the Anti-Corruption Agency of the Republic of Uzbekistan and international partners, organized an international conference on prevention of corruption in the activities of state bodies on 3 December in Tashkent, which was conducted in a blended format.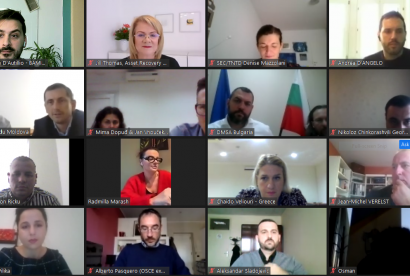 Publishing date:
27 November 2020
The OSCE supported the annual general meeting of the Balkan Asset Management Interagency Network (BAMIN) on 26 November 2020, bringing together representatives of national asset management and asset recovery offices of sixteen jurisdictions (14 BAMIN member and three guest jurisdictions), together with officials from the BAMIN Secretariat and the OSCE...
Publishing date:
27 November 2020
The OSCE Programme Office in Dushanbe organized three online training courses on how to prevent corruption risks during the COVID-19 pandemic. The training courses took place online from 12 to 27 November with a special emphasis on risks in the health sector and in the state procurement process. Some 15 participants from Tajik government structures and civil society participated...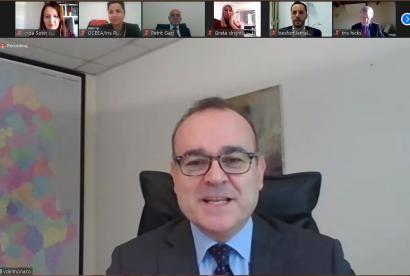 Publishing date:
26 November 2020
The importance of the social re-use of assets recovered from organized crime and corruption as a public good, and the potential lever it creates to reduce crime and corruption was the focus of an online workshop the OSCE held for participants from Albania on 24 November 2020. The event brought together law enforcement practitioners and representatives of the Agency for the Administration of Seized and Confiscated Assets, local and international civil society organizations and academia...