News and press releases from the OSCE's global activities.
Publishing date:
27 November 2017
The second and final round of training courses on the Model for Professional Development of School Management, which was organized by the OSCE Mission to Bosnia and Herzegovina in co-operation with the Ministry for Education, Science, Sports and Culture of the Herzegovina-Neretva Canton, attended by some 80 school directors, was held during 20 to 24 November 2017 in Mostar...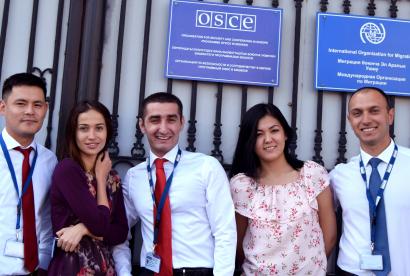 Publishing date:
21 November 2017
The OSCE Academy in Bishkek, a well-established regional centre for post-graduate education, capacity building and research, worked closely with the OSCE Programme Office in Bishkek in the summer of 2017 to provide additional broad-ranging internship opportunities for its students...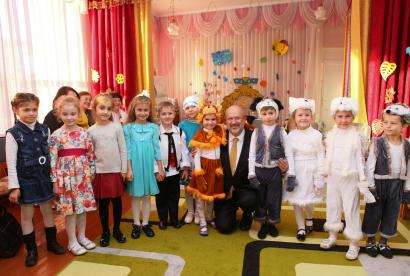 Publishing date:
2 November 2017
OSCE High Commissioner on National Minorities Lamberto Zannier is visiting Moldova from 30 October to 3 November 2017 to continue the institution's long-standing engagement with the country on issues related to ethnic diversity and identity...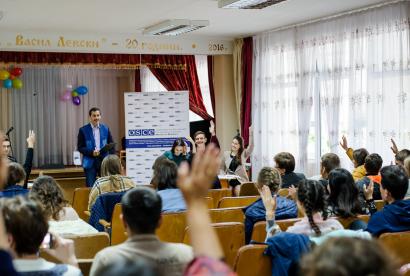 Publishing date:
16 October 2017
The OSCE Mission to Moldova organized the first in a series of public debates for young people on 12 October 2017, aiming to develop their public speaking and reasoning skills. About 50 high school students and teachers gathered at Vasil Levski Lyceum in Chisinau to participate in the debate and observe new ways of learning through interaction...
Publishing date:
12 October 2017
Content type:
Press release
BISHKEK, 12 October 2017 – To mark the International Day of the Girl Child on 11 October, a "Successful Girl" leadership school was launched across three province of Kyrgyzstan by the OSCE Programme Office in Bishkek in partnership with the public foundation "Child's Rights Defenders League"...
Publishing date:
9 October 2017
OSCE High Commissioner on National Minorities (HCNM) Lamberto Zannier, on 9 October 2017, said he is actively engaged with the government of Ukraine on how best to accommodate the ethnic and linguistic diversity of society. The High Commissioner is paying particular attention to inter-ethnic
Publishing date:
4 October 2017