News and press releases from the OSCE's global activities.
Publishing date:
12 December 2019
A two-day expert meeting on how to address the digital dimensions of violent extremism in Central Asia opened on 12 December 2019 in Dushanbe for some 70 experts from all the Central Asian states and Afghanistan. The participants include representatives of law enforcement agencies, relevant state institutions, the ICT industry, civil society, youth organizations, academia, and the media...
Publishing date:
6 December 2019
A three-day training course aimed at further strengthening the capacity of Uzbekistan to counter terrorist financing was organized in Tashkent from 4 to 6 December 2019...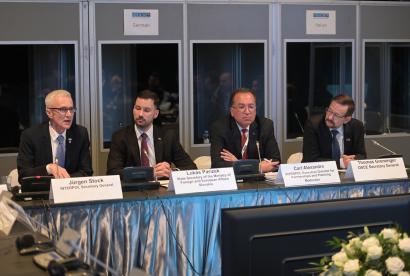 Publishing date:
5 December 2019
Content type:
Press release
BRATISLAVA, 5 December 2019 – A high-level side event on "Border Security and Counter-Terrorism" was held today on the margins of the OSCE Ministerial Council in Bratislava. The panel discussion focused on the long-standing co-operation between the OSCE and INTERPOL and was attended by high-level representatives of the two organizations.
Publishing date:
28 November 2019
An OSCE-supported three-day training course on countering transnational crime and identification of potential foreign terrorist fighters (FTFs) concluded on 28 November 2019 in Aktau, Kazakhstan...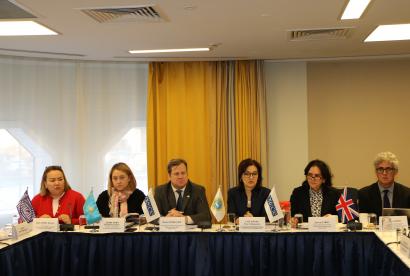 Publishing date:
22 November 2019
An OSCE-supported seminar on the presentation of manuals on how to work in the rehabilitation of returning foreign terrorist fighters and their families took place on 22 November 2019 in Nur-Sultan...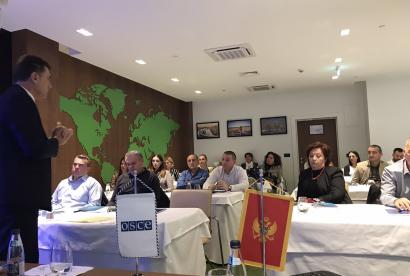 Publishing date:
21 November 2019
Defence against violent extremism and radicalization that lead to terrorism requires an integrated approach, and educators are at the forefront of the defence against violent extremism tendencies. This was concluded at the workshop "Prevention of Violent Extremism and Radicalization Leading to Terrorism for Primary and Secondary School Professors", organized by the OSCE Mission to Montenegro, on 19 and 20 November 2019 in Bijelo Polje and Bar...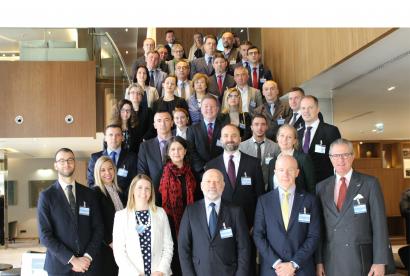 Publishing date:
20 November 2019
How to strengthen critical infrastructure against terrorist attacks is being explored at a three-day regional expert workshop for national representatives from eight OSCE participating States in South-Eastern Europe, which opened on 19 November 2019 in Skopje...