News and press releases from the OSCE's global activities.
Publishing date:
22 February 2019
Content type:
Press release
VIENNA, 22 February 2019 – The OSCE Parliamentary Assembly's 18th Winter Meeting concluded today in Vienna with lively debates on migration, counter-terrorism, gender issues, and combating corruption. With nearly 300 OSCE parliamentarians in attendance, Chairs of OSCE PA ad hoc committees, Special Representatives, and leaders of recent election observation missions presented reports at today's closing plenary session...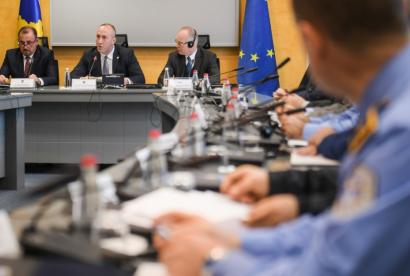 Publishing date:
30 January 2019
A three-day consultation between the OSCE and Kosovo authorities on how to set up an Advance Passenger Information (API) system to detect and thwart the movement of foreign terrorist fighters was organized from 28 to 30 January 2019...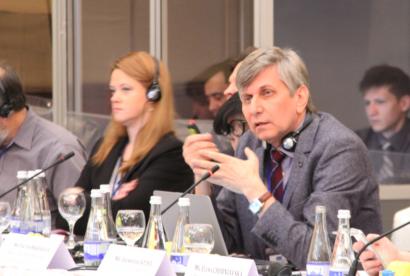 Publishing date:
29 January 2019
A three-day national Table-top exercise on countering the use of the Internet for terrorist purposes began on 29 January 2019 in Tashkent. The exercise, for some 45 representatives of the parliament, judges, investigators, law enforcement officers, relevant state institutions and agencies, the ICT industry, civil society, youth organizations, academia, and the media, is organized by the OSCE Project Co-ordinator in Uzbekistan in co-operation with the Action against Terrorism Unit of the OSCE's Transnational Threats Department...
Publishing date:
20 December 2018
A two-day train-the-trainer course aimed at strengthening the capacity of Albania to disrupt the financing of terrorist networks was held on 18 and 19 December 2018 in Vienna...
Publishing date:
17 December 2018
A national training course on behavioural analysis and identification of foreign terrorist fighters (FTFs) and criminals at airports for 24 border and customs officers from Montenegro's Podgorica and Tivat airports, the Civil Aviation Agency and the Intelligence Agency of Montenegro was held from 11 to 14 December 2018 in Podgorica...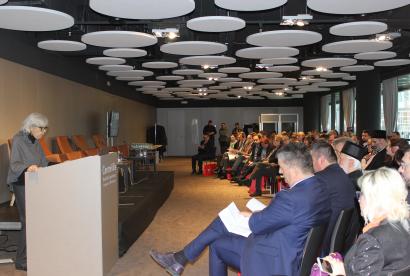 Publishing date:
14 December 2018
The Government of Montenegro presented its national platform for suppressing violent extremism and radicalization that lead to terrorism (VERLT) in Podgorica on 14 December 2018. It was developed by the Montenegrin Ministry of the Interior and the Center for Democratic Transition (CDT) with the support of the OSCE Mission to Montenegro.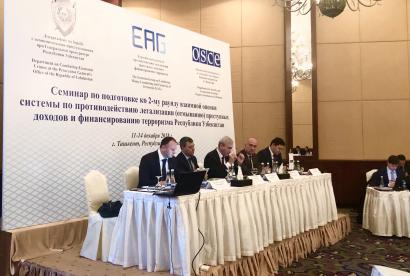 Publishing date:
14 December 2018
Countering money laundering and the financing of terrorism was the focus of a workshop for regulators and policymakers organized by the OSCE Project Co-ordinator in Uzbekistan with the co-operation of the Department on Combating Economic Crimes under the General Prosecutor's Office of Uzbekistan and the Eurasian Group on Combating Money Laundering and Financing of Terrorism (EAG) from 11 to 14 December 2018 in Tashkent...