News and press releases from the OSCE's global activities.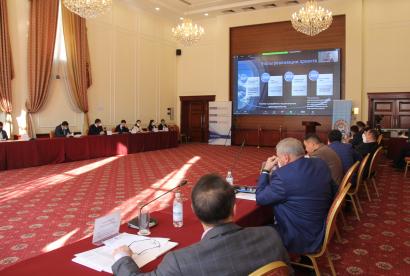 Publishing date:
4 December 2020
The OSCE Programme Office in Bishkek successfully completed a one-day roundtable discussion focusing on progress in the framework of efforts in implementing a system for passenger data exchange, the Advance Passenger Information- Passenger Name Record (API/PNR) on 3 December 2020. The event was organized in co-operation with the State Committee for National Security (SCNS) of the Kyrgyz Republic.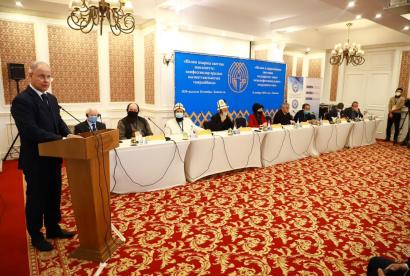 Publishing date:
3 December 2020
The State Commission on Religious Affairs of the Kyrgyz Republic held the 4th International Conference titled "Islam in a Modern Secular State: Experience of Interfaith Co-operation", on 26 November 2020, in partnership with the OSCE Programme Office in Bishkek.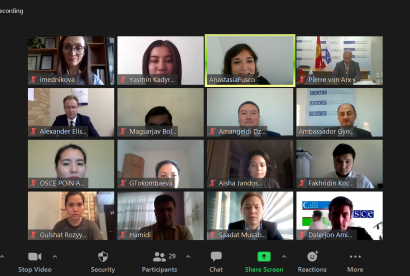 Publishing date:
2 November 2020
Twenty-four alumni of the OSCE-funded Central Asian Youth Network (CAYN) and other young people from Afghanistan, Kazakhstan, Kyrgyzstan, Mongolia, Tajikistan, Turkmenistan and Uzbekistan took part in an online seminar on 29 and 30 October 2020 on how the COVID-19 pandemic has impacted security, the economy and education...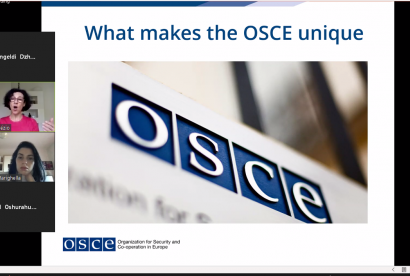 Publishing date:
12 October 2020
More than 20 young professionals and university students took part in the online Model OSCE simulation workshop from 6 to 9 October. Participants included young people from Central Asian countries: Afghanistan, Kazakhstan, Kyrgyzstan, Tajikistan, Uzbekistan, as well as students from Austria, Croatia, Russia and Italy.
Publishing date:
16 September 2020
An OSCE-supported 6-day intensive workshop on the "Activities of state bodies during state of emergencies and emergency situations: interaction and problems. The role of women employees during emergencies", concluded today, 16 September, in Issyk-Kul, Kyrgyzstan...
Publishing date:
21 August 2020
More than 100 representatives of the Bishkek city's law enforcement agencies took part in the OSCE-supported three-week online training course on 17 August 2020 in Bishkek. The course focused on how to prepare and ensure safety and lawfulness during the upcoming 4 October parliamentary elections in Kyrgyzstan...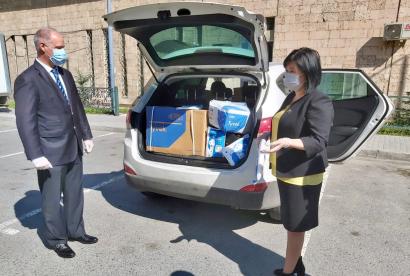 Publishing date:
20 April 2020