News and press releases from the OSCE's global activities.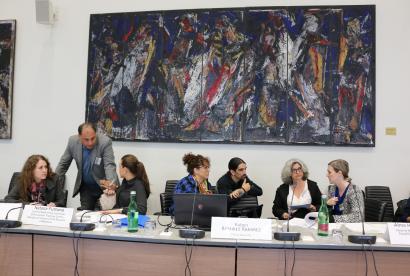 Publishing date:
11 October 2018
At an event on 10 and 11 October in Vienna, the Border Security and Management Unit of the OSCE's Transnational Threats Department launched an online training course on mainstreaming gender in the security sector.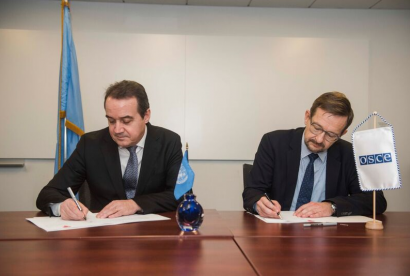 Publishing date:
28 September 2018
Content type:
Press release
NEW YORK, 28 September 2018- The first-ever memorandum of understanding between the OSCE and the United Nations Entity for Gender Equality and the Empowerment of Women (UN Women) was signed on 27 September by OSCE Secretary General Thomas Greminger and UN Women Deputy Executive Director Yannick Glemarec.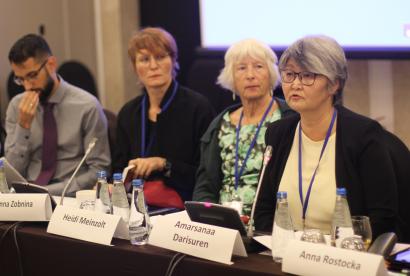 Publishing date:
20 September 2018
Experts and practitioners on gender equality and migration discussed the challenges facing women migrants and good practices to promote their rights at a side event organized by the OSCE Gender Section during the Human Dimension Implementation Meeting in Warsaw on 18 September 2018.
Publishing date:
19 September 2018
An OSCE project to support criminal justice systems in Eastern Europe in their fight against gender-based violence, developed by the Strategic Police Matters Unit of the OSCE Transnational Threats Department (TNTD/SPMU), was launched on 20 and 21 September 2018 in Vienna...
Publishing date:
3 July 2018
Over 40 participants from delegations of OSCE participating States, civil society organizations and academia participated in a side event of the Supplementary Human Dimension Meeting dedicated to combating violence against women in conflict settings on 2 July 2018...
Publishing date:
2 July 2018
Content type:
Press release
VIENNA, 2 July 2018 – Strengthening law-enforcement and judicial responses to violence against women, raising awareness about its multiple and invisible forms and empowering victims are crucial elements of any effective strategy to prevent such violence, participants said today at the opening of a two-day OSCE conference in Vienna...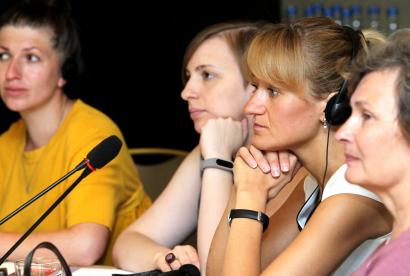 Publishing date:
30 May 2018
Thirteen representatives from six NGOs, working in different regions of Belarus, received practical training and exchanged experiences with Serbian experts on women's empowerment during a workshop from 28 to 30 May 2018 in Belgrade. The main focus of the training was to provide hands-on tools and approaches to establish mentor networks for women, in order to enhance their economic participation. The event was organized by the OSCE Gender Section.