News and press releases from the OSCE's global activities.
Publishing date:
23 November 2018
Ensuring the protection of human rights when conducting investigations in the counter-terrorism context was the topic of two training workshops for law enforcement officers held in Tirana on 22 and 23 November and in Madrid on 13 and 14 November 2018. The courses were jointly delivered by the OSCE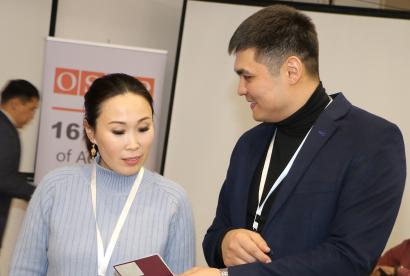 Publishing date:
22 November 2018
From 20 to 22 November 2018, the OSCE Mobile Training Team delivered an interactive national course on identifying foreign terrorist fighters at the borders for 25 first- and second-line border and security officers, including four female participants, in Astana...
Publishing date:
22 November 2018
A three-day training course aimed at further strengthening the capacity of Tajikistan to counter terrorist financing was organized in Dushanbe, Tajikistan, from 19 to 21 November 2018...
Publishing date:
2 November 2018
More than 150 experts and law enforcement officials from OSCE participating States and Partners for Co-operation took part in the OSCE's Second OSCE-wide Seminar on Passenger Data Exchange organized by the OSCE Transnational Threats Department's Border Security and Management Unit on 1 and 2 November 2018 in Vienna...
Publishing date:
18 October 2018
Civil society has a critical role to play in preventing violent extremism and radicalization that lead to terrorism (VERLT) and more can be done to strengthen partnerships between government and civil society in order to address this security challenge, said speakers at a two-day regional meeting in Tirana on 17 and 18 October 2018. A new OSCE guidebook that focuses on the role of civil society in addressing VERLT in the context of South-East Europe was also launched at the event...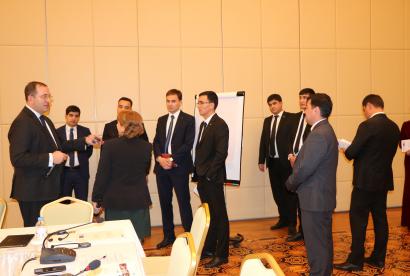 Publishing date:
18 October 2018
Strengthening protection and preparedness against terrorist attacks aimed at critical energy infrastructure was the focus of a risk-assessment and crisis management exercise held in Turkmenistan's capital on 17 and 18 October 2018, organized by the OSCE Transnational Threats Department and the OSCE Centre in Ashgabat.
Publishing date:
9 October 2018
Content type:
Press release
MINSK, 9 October 2018 – While the widespread exploitation of the Internet and social media platforms by terrorists poses serious challenges to security, the Internet as a communication channel also plays an important role in preventing and countering terrorism, underlined participants today at the start of a two-day high-level international conference in Minsk...