News and press releases from the OSCE's global activities.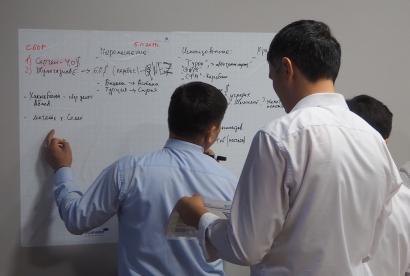 Publishing date:
7 November 2019
A three-day training course aimed at strengthening the capacity of Kazakhstan to disrupt the financing of terrorist networks concluded on 7 November 2019 in Burabay, Kazakhstan...
Publishing date:
6 November 2019
Content type:
Press release
BUCHAREST, 6 November 2019 – OSCE Special Representative and Co-ordinator for Combating Trafficking in Human Beings Valiant Richey conducted an official visit to Romania this week. He praised the country for its progress in certain areas of its anti-trafficking efforts, while calling for improvement in others.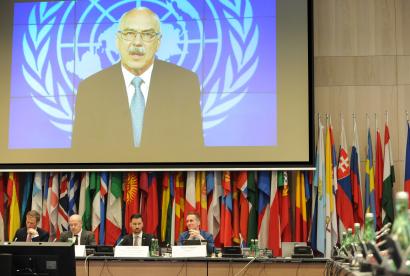 Publishing date:
1 November 2019
Content type:
Press release
VIENNA, 1 November 2019- More than 170 experts from OSCE participating States and the Partners for Co-operation gathered in Vienna on 31 October and 1 November 2019 for the Third OSCE-wide Seminar on Passenger Data Exchange. The event, which this year focuses on how to counter the risks posed by returned foreign terrorist fighters, was organized by the OSCE Transnational Threats Department's Border Security and Management Unit and the United Nations Office of Counter-Terrorism (UNOCT)...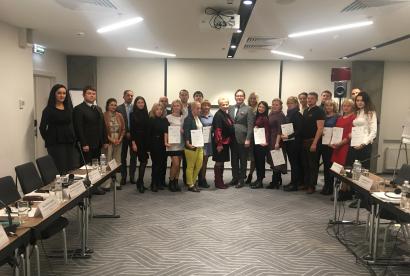 Publishing date:
1 November 2019
The second training course on good practices in interviewing victims of human trafficking, organized as part of an OSCE project, was held from 28 to 31 October 2019 in Kyiv for Ukrainian officials working in this area...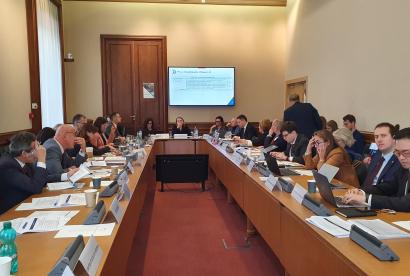 Publishing date:
31 October 2019
Anti-corruption performance indicators based on benchmarks of international standards and good practices were the focus of an OSCE-supported workshop on 30 and 31 October 2019 in Paris...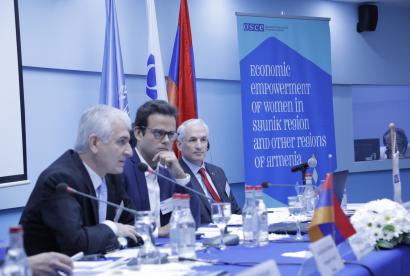 Publishing date:
31 October 2019
As part of the celebrations to mark the 100th anniversary of the establishment of the International Labour Organization, the Office of the Co-ordinator of OSCE Economic and Environmental Activities and the Republican Union of Employers of Armenia (RUEA) co-organized the event "Leaving no one behind: Promoting social economy for an inclusive and prosperous Armenia" on 30 October 2019 in Yerevan. Discussions at the event focused on promoting financial stability and social cohesion through more effective eco-systems for social enterprises.
Publishing date:
30 October 2019
Content type:
Press release
TURKMENBASHI, Turkmenistan, 30 October 2019- Two OSCE-supported events launched activities in Turkmenistan aimed at promoting green ports and connectivity in the Caspian Sea region. A roundtable discussion for experts on 29 October took place in Ashgabat and a technical workshop was held on 30 October at the Turkmenbashi International Seaport.