News and press releases from the OSCE's global activities.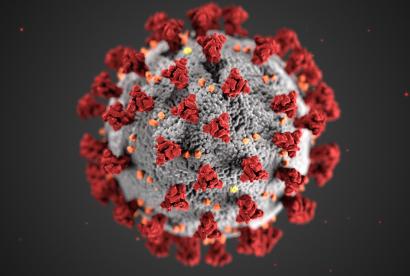 Publishing date:
17 March 2020
The OSCE, together with other international organizations, continues to undertake preventative measures against the COVID-19 outbreak, in line with guidance from the authorities of host countries...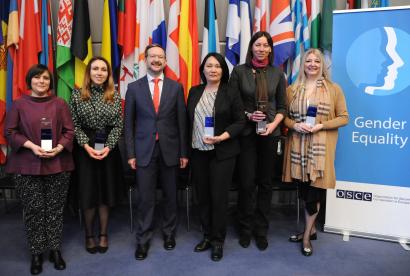 Publishing date:
12 March 2020
OSCE Secretary General Thomas Greminger acknowledged exceptional efforts and achievements of OSCE staff members in promoting gender equality in the OSCE and beyond at an award ceremony that took place on 12 March 2020, in Vienna.
Publishing date:
9 March 2020
The closing conference of the OSCE project "Effective Criminal Justice Strategies and Practices to Combat Gender-based Violence in Eastern Europe" was held in Vienna on 5 and 6 March 2020. The project was implemented over the past two years in Bulgaria, Hungary and Romania...
Publishing date:
6 March 2020
Content type:
Press release
TIRANA/VIENNA/WARSAW, 6 March 2020- Ahead of the International Women's Day OSCE leaders urged further action in promoting gender equality and called for intergenerational dialogue to ensure engagement of young people. This year Women's Day is marked against the backdrop of the 20th anniversary of the UN Security Council Resolution 1325 on Women, Peace and Security and the 25th anniversary of the Beijing Platform for Action for the Advancement of Women, and these occasions provide an opportunity to take stock of progress made, they said.
Publishing date:
27 February 2020
At the invitation of the Standing Committee on Defence and Security of the Armenian National Assembly, some 50 representatives from oversight and government bodies, security sector institutions and civil society organizations gathered in Yerevan on 27 February 2020 to inaugurate the new national multi-stakeholder platform on democratic security sector oversight...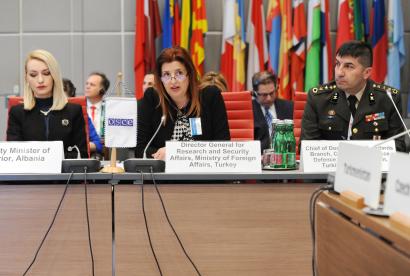 Publishing date:
27 February 2020
Content type:
Press release
VIENNA, 27 February 2020 – Enhancing co-operation between the OSCE's Forum for Security Co-operation (FSC) and the Permanent Council (PC) in preventing and countering terrorism was the focus of a joint meeting of the FSC and PC held on 26 February in Vienna under Turkey's FSC Chairmanship and Albania's OSCE Chairmanship. The discussions focused on how the FSC, as the OSCE's leading decision-making body in the politico-military sphere, can contribute, in line with its mandate and existing instruments, to the OSCE's comprehensive approach to combating terrorism...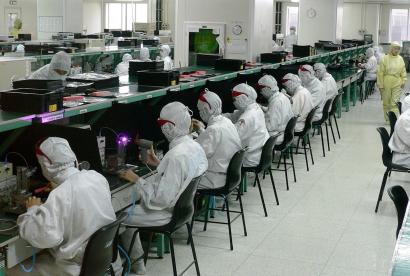 Publishing date:
27 February 2020
The OSCE is one step further in eradicating exploitation from its electronics supply chains, having joined Electronics Watch, the OSCE Office of the Special Representative and Co-ordinator for Combating Trafficking in Human Beings, announced on 27 February 2020. This independent watchdog will be monitoring the production locations of electronics hardware procured and engaging with the industry. The OSCE is setting in practice its policy of transparency in purchasing procedures...