News and press releases from the OSCE's global activities.
Publishing date:
7 June 2019
Funding models for television in the 21st century was the topic of an OSCE-organized seminar that took place in Ashgabat on 5 and 6 June 2019.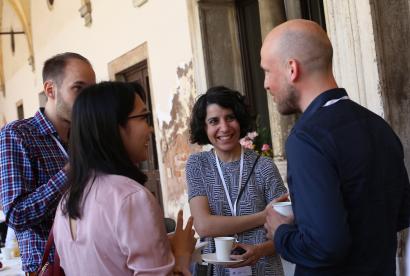 Publishing date:
7 June 2019
National human rights institutions (NHRIs) are uniquely placed to monitor the economic and social rights policies of their states and evaluate the allocation of resources to ensure effective protection of these rights, said participants in the annual NHRI Academy, which took place in Venice from 3 to 7 June 2019.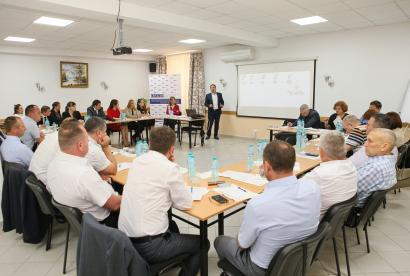 Publishing date:
7 June 2019
Sixty-two district prosecutors and judges from first instance and appellate courts upgraded their skills in investigating and prosecuting cyber-crimes involving children at two OSCE-supported workshops organized jointly with the National Institute of Justice (NIJ) from 4 to 7 June 2019 in Vadul-lui-Voda, Moldova...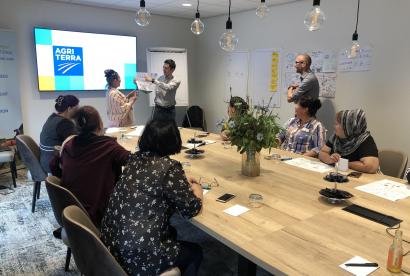 Publishing date:
7 June 2019
Horticulture, greenhouse management, use of information technologies in farming and forming and managing co-operatives in the farming sector were the focus of a five-day training and study trip organized by the Project Co-ordinator in Uzbekistan for ten Uzbek women farmers to the Netherlands, from 3 to 7 June 2019...
Publishing date:
6 June 2019
Content type:
Daily report
Compared with the previous reporting period, the SMM recorded more ceasefire violations in Donetsk region and fewer in Luhansk region. Windows damaged by small-arms fire in a residential area of Zolote-5/Mykhailivka. The SMM recorded ceasefire violations inside the Zolote disengagement area. The SMM observed weapons in violation of withdrawal lines in non-government-controlled areas of Luhansk region. The Mission observed for the first time about 160 anti-tank mines near government-controlled Krasnohorivka. The Mission facilitated and monitored adherence to the ceasefire to enable repairs to and the operation of critical civilian infrastructure on both sides of the contact line. Restrictions of the SMM's access continued in all three disengagement areas. The SMM's freedom of movement was also restricted near Novoazovsk and Hryhorivka, as well as at a checkpoint near Shevchenko and at a permanent storage site, all in non-government-controlled areas of Donetsk region...
Publishing date:
6 June 2019
Content type:
Press release
VIENNA, 6 June 2019 – The OSCE Representative on Freedom of the Media, Harlem Désir, today raised serious concerns about media freedom in Poland following a verdict of the District Court in Poznań which sentenced journalist Anna Wilk on criminal defamation charges to a three-year ban on practicing journalism and a fine totalling more than 1,500 euros. Wilk works with the Tygodnik Gazeta Powiatowa, a local newspaper in the town of Wronki.
Publishing date:
6 June 2019
Content type:
Press release
TBILISI, 6 June 2019 – Addressing a conference focused on parliamentary oversight today, OSCE Parliamentary Assembly President George Tsereteli (MP, Georgia) called for continued attention to uphold and strengthen OSCE parliaments' roles in holding governments accountable.