News and press releases from the OSCE's global activities.
Publishing date:
13 May 2020
Content type:
Press release
WARSAW, 13 May 2020 – Following the decision of Kyrgyzstan's Supreme Court today to uphold the life sentence of human rights defender Azimjan Askarov, the Director of the OSCE Office for Democratic Institutions and Human Rights (ODIHR) expressed her deep disappointment...
Publishing date:
13 May 2020
Content type:
Daily report
Summary Compared with the previous reporting period, the Mission recorded more ceasefire violations in Donetsk region and fewer in Luhansk region. The Mission followed up on reports of two men injured by shelling in non-government-controlled Sakhanka, Donetsk region. The SMM observed shrapnel and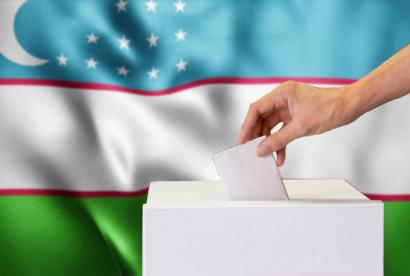 Publishing date:
13 May 2020
ODIHR recommendations on Uzbekistan 2019 elections ODIHR election observation mission recommends Uzbekistan to demonstrate genuine competition and full respect of election day procedures The 2019 parliamentary elections in Uzbekistan took place under improved legislation and with greater tolerance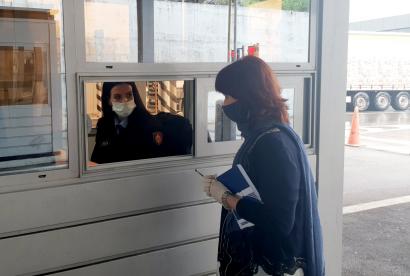 Publishing date:
13 May 2020
From the onset of COVID-19 pandemic in Albania, the OSCE Presence has adapted its work to better respond to the needs of Albanian institutions, civil society and vulnerable groups. In close consultation with its key interlocutors, the Presence focused on emergency assistance, and immediate needs of host authorities. The Presence will continue to reshape its mid- to long-term support in line with its mandate and new requirements due to the pandemic...
Publishing date:
12 May 2020
Content type:
Press release
VIENNA, 12 May 2020 – The OSCE Representative on Freedom of the Media, Harlem Désir, expressed his concerns and denounced today the detention and imprisonment of journalists and freelance reporters for 'participating in unauthorized events' in Belarus. He calls for their immediate release...
Publishing date:
12 May 2020
Content type:
Daily report
Summary Compared with the previous reporting period, the Mission recorded fewer ceasefire violations in both Donetsk and Luhansk regions. Small-arms fire was assessed as aimed at SMM mini-unmanned aerial vehicles flying near government-controlled Novoluhanske, Donetsk region and
Publishing date:
12 May 2020
Content type:
Weekly report