News and press releases from the OSCE's global activities.
Publishing date:
29 July 2019
Content type:
Press release
VIENNA, 29 July 2019 – The OSCE Representative on Freedom of the Media, Harlem Désir, expressed his concern today about a series of attacks against journalists and the obstruction to media activities during an election-related demonstration on 27 July in Moscow...
Publishing date:
29 July 2019
An OSCE-supported roundtable discussion on environmental challenges in Kazakhstan's Almaty region, with the participation of some 35 representatives from the local authorities, the business community and environmental NGOs was held on 29 July 2019 in Taldykorgan...
Publishing date:
29 July 2019
Content type:
Press release
COPENHAGEN, 28 July 2019- Following reports of detention of more than 1000 protesters in central Moscow over the weekend, the leaders of the OSCE Parliamentary Assembly's human rights committee expressed concern about respect for the freedom of peaceful assembly in Russia. Committee Chair Kyriakos Hadijyianni (MP, Cyprus), Vice-Chair Michael Link (MP, Germany) and Rapporteur Susana Amador (MP, Portugal) called on the authorities to fully respect fundamental freedoms and OSCE commitments...
Publishing date:
29 July 2019
A two-day training course on the fight against smuggling and illegal trade in art and cultural property concluded on 26 July 2019 in Tuzla, Bosnia and Herzegovina (BiH). The event was organized jointly by the OSCE Mission to BiH, the Centre for the Fight against Trafficking in Art and the Agency for Education and Professional Training of the BiH Ministry of Security...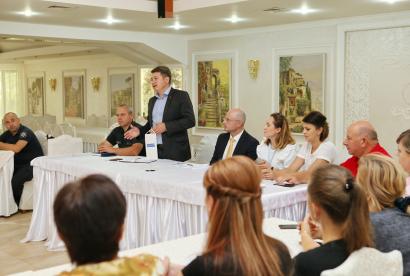 Publishing date:
29 July 2019
The OSCE Mission to Moldova supported an exposure visit for a group of 16 social service providers to a centre for counselling domestic violence aggressors in the district of Drochia, in the north of Moldova on 23 and 24 July 2019. The service providers from the left bank of the Dniester/Nistru River and the Autonomous Territorial Unit of Gagauzia had an opportunity to learn from the unique experience of the Drochia Centre, which has pioneered working with both domestic violence perpetrators and survivors...
Publishing date:
27 July 2019
Content type:
Daily report
Compared with the previous reporting period, the SMM recorded more ceasefire violations in both Donetsk and Luhansk regions. A man was injured from a probable anti-tank mine while driving his tractor near Nikishyne. The SMM saw damage from shelling to a residential house in Nova Marivka. The Mission facilitated and monitored adherence to the ceasefire to facilitate repairs and maintenance work to and the operation of critical civilian infrastructure, including to power lines and water pipelines. Restrictions of the SMM's access continued, including in Nova Marivka and at checkpoints of the armed formations in Kreminets and near Verkhnoshyrokivske.*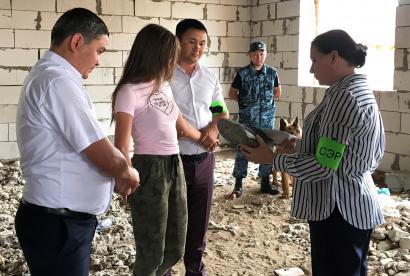 Publishing date:
26 July 2019