News and press releases from the OSCE's global activities.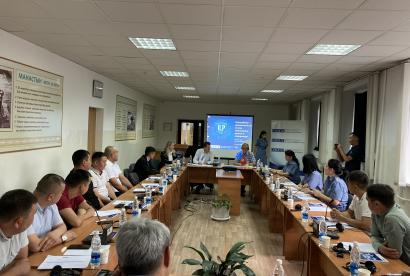 Publishing date:
8 July 2022
On 5-6 July, the OSCE Transnational Threats Department in co-operation with the OSCE Programme Office in Bishkek organized the training course "Intelligence-Led Policing: from Theory to Practical Implementation" in Bishkek, Kyrgyzstan.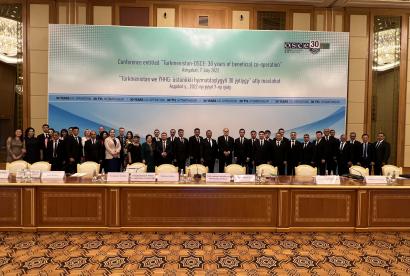 Publishing date:
8 July 2022
Content type:
Press release
ASHGABAT, 8 July 2022 – A conference marking 30 years since Turkmenistan signed the Helsinki Final Act, and began its co-operation with the OSCE, took place in Ashgabat yesterday. The conference was organized by the OSCE Centre in Ashgabat, in close co-operation with the Ministry of Foreign Affairs of Turkmenistan.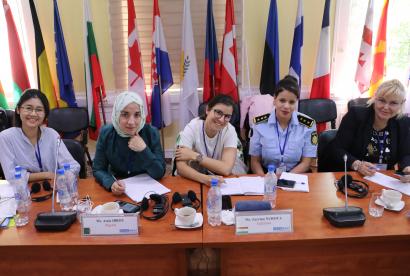 Publishing date:
8 July 2022
On July 1, 2022, the OSCE Border Management Staff College (BMSC) concluded its 32nd Staff Course for Women Leaders in a blended format. Twenty-six mid to senior-ranking security and management officials from border, customs, migration, internal affairs, maritime security, and drug control agencies attended. They represented twelve OSCE Participating States and Partners for Cooperation, namely Algeria, Estonia, Georgia, Kazakhstan, Moldova, Portugal, Romania, Tajikistan, Thailand, Tunisia, Turkiye and Uzbekistan.
Publishing date:
8 July 2022
On 24 June 2022, the OSCE's Border Management Staff College (BMSC) held a roundtable discussion to address the "Best Practices in Gender Mainstreaming in Border Security and Management and Governmental Section". The panelists exchanged ideas and explored best practices taken by the OSCE States to promote a gender approach, in support of equal treatment of women, men and persons with non-binary gender identities as the foundation of the fundamental human rights.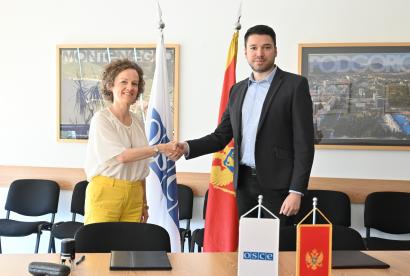 Publishing date:
7 July 2022
On 7 July 2022, as part of its long-term support and in order to support the State Election Commission to address an ODIHR recommendation from the 2020 parliamentary elections, the OSCE Mission to Montenegro provided live streaming video equipment to the Commission, which will enable the public as well as the media to follow the commissions' sessions.
Publishing date:
6 July 2022
On 5 July, the Delegation of the European Union in Tajikistan together with the OSCE Programme Office in Dushanbe held a handover ceremony to commemorate the completion of the first phase of EU –funded project for renovation of the Training Centre of Tajikistan's Committee of Emergency Situations and Civil Defence (Committee) in Karatag, Shahrinav district. The construction was implemented by the OSCE programme office in Dushanbe, and included renovation and equipment of training classes, a canteen, checkpoint and dormitories for 120 trainees and trainers, including two rooms reserved for women participants.. This enhancement will significantly increase the Training Centre's capability to conduct training courses for Tajik rescuers to protect the communities from the disruptive impacts of natural disasters.
Publishing date:
6 July 2022
Content type:
Press release
BIRMINGHAM, 6 July 2022 – In Birmingham, OSCE parliamentarians today voted to condemn in the strongest terms the Russian Federation's war of aggression against Ukraine, demanding an immediate ceasefire and the full withdrawal of Russian troops. Containing three general committee resolutions, plus ten supplementary items dealing with a wide range of topics, the Birmingham Declaration was approved with overwhelming support. It was adopted at the close of the OSCE Parliamentary Assembly's 29th Annual Session, which took place 2-6 July in Birmingham, United Kingdom.