News and press releases from the OSCE's global activities.
Publishing date:
28 November 2019
VIENNA, 28 November 2019 – OSCE Secretary General Thomas Greminger presented two members of permanent delegations representing their countries in the OSCE with a White Ribbon Award in recognition of their personal commitment and achievements in promoting gender equality.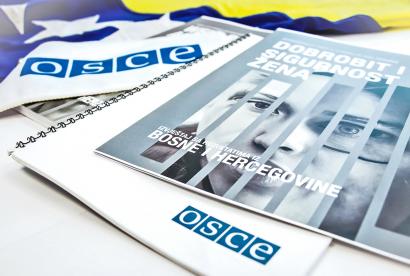 Publishing date:
28 November 2019
SARAJEVO, 28 November 2019- Following prior successful co-operation with law enforcement agencies in Bosnia and Herzegovina (BiH), the OSCE Mission to BiH organized today a workshop on preventing, handling and combating domestic violence for representatives of all police stations in the Canton Sarajevo and the Canton's Interior Ministry.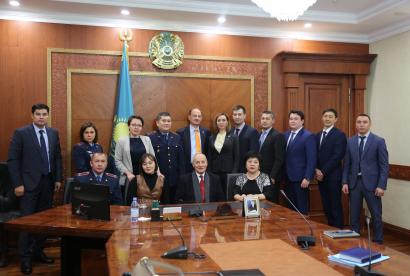 Publishing date:
28 November 2019
Some 40 officials from governmental institutions, law enforcement agencies and civil society associations attended the launch of a Community Policing Project in Karaganda on 27 November 2019. The project,which emphasizes the joint responsibility of the State and civilians in ensuring public security, is supported by the OSCE Programme Office in Nur-Sultan and Kazakhstan's Ministry of Internal Affairs....
Publishing date:
28 November 2019
An OSCE-supported three-day training course on countering transnational crime and identification of potential foreign terrorist fighters (FTFs) concluded on 28 November 2019 in Aktau, Kazakhstan...
Publishing date:
27 November 2019
Content type:
Press release
MINSK, 27 November 2019 – The Special Representative of the OSCE Chairperson-in-Office in Ukraine and in the Trilateral Contact Group, Ambassador Martin Sajdik, made the following statement to the press after the meeting of the TCG and its working groups in Minsk on 27 November 2019:..
Publishing date:
27 November 2019
Content type:
Daily report
Summary Compared with the previous reporting period, the SMM recorded more ceasefire violations in Donetsk region and fewer in Luhansk region. A woman was injured due to gunfire in government-controlled Marinka. The SMM saw a trench filled with concrete blocks and soil on the road between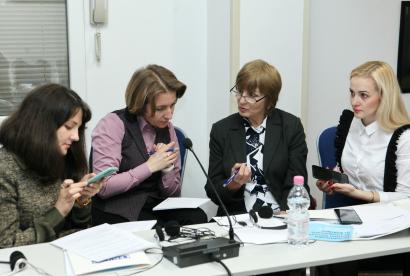 Publishing date:
27 November 2019
The OSCE's Mission to Moldova organized a two-day training course on access to healthcare by minority groups on 22 November 2019 in Chisinau. More than 25 representatives of the Agency for Interethnic Relations, the Ombudsman's office and the Council for Preventing and Eliminating Discrimination and Ensuring Equality completed the course. The course is part of an effort to establish a coalition of public agencies implementing the National Strategy for Consolidation of Interethnic Relations.