News and press releases from the OSCE's global activities.
Publishing date:
3 May 2022
Accurate, verified and quality public information depends on journalists, which is why independence, freedom and safety are crucial for their professional work, said Dominique Waag, Head of the OSCE Mission to Montenegro on World Press Freedom Day, 3 May 2022.
Publishing date:
2 May 2022
Content type:
Press release
ABUJA/GENEVA/VIENNA/WASHINGTON D.C., 2 May 2022. In the light of the invasion of Ukraine by the Russian Federation and the continuation of the Russian war of aggression against Ukraine, the monitors for freedom of expression and freedom of the media for the United Nations (UN), the African Commission of Human Rights (ACHR), the Inter-American Commission for Human Rights (ItACHR), and the Organization for Security and Co-operation in Europe (OSCE) issued the following joint statement:
Publishing date:
30 April 2022
Content type:
Press release
CHISINAU, 30 April 2022 – Following recent developments in Transdniestria, the Special Envoy of the OSCE Chairman-in-Office, Ambassador Artur Dmochowski and the Special Representative of the Polish OSCE Chairman-in-Office for the Transdniestrian Settlement Process, Ambassador Thomas Mayr-Harting, have concluded a two-day visit to the Republic of Moldova to convey the CiO's message of strong support for the stabilization of the situation in the country, peaceful, based on results-oriented dialogue solution of existing problems, and to assess the risks for the security situation in the region.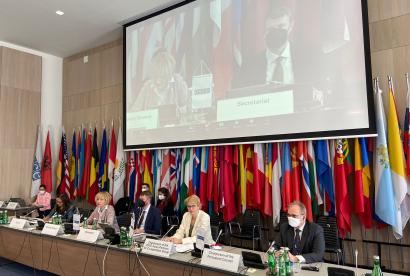 Publishing date:
29 April 2022
Participants at today's OSCE Asian Partners for Co-operation Group discussion shared experiences and best practices in addressing the specific needs of women, girls and vulnerable groups during natural and man-made disasters, including those resulting from armed conflict.
Publishing date:
28 April 2022
Content type:
Press release
VIENNA, 28 April 2022 – The OSCE Representative on Freedom of the Media, Teresa Ribeiro, expressed her concern today over the recent targeting of media workers in Serbia, urging the competent authorities to take effective measures to identify and prosecute all those responsible.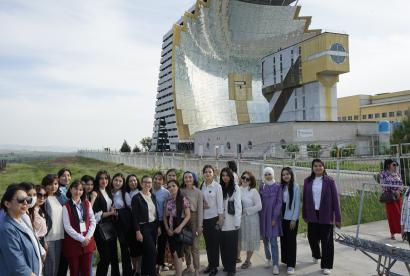 Publishing date:
28 April 2022
Promoting women's participation in the Uzbek energy sector was at the centre of an event organized by the Office of the Co-ordinator of OSCE Economic and Environmental Activities, jointly with the Kazakh-German University and the Tashkent State Technical University on 28 April in Tashkent.
Publishing date:
28 April 2022
Content type:
Press release
WARSAW/VIENNA, 28 April 2022 –OSCE Chairman-in-Office, Foreign Minister of Poland Zbigniew Rau and OSCE Secretary General Helga Maria Schmid have today announced that the OSCE would take immediate steps to implement the closure of the Special Monitoring Mission to Ukraine.