News and press releases from the OSCE's global activities.
Publishing date:
12 November 2021
The rapid growth of technology and social media has redefined how people communicate. It has also significantly changed the way organized crime groups operate.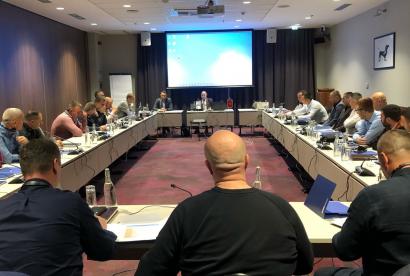 Publishing date:
12 November 2021
Enhancing specialized crime units' skills in information gathering as a prerequisite to investigating serious and organized crime, was the focus of a workshop the OSCE Mission to Montenegro and the Criminal Intelligence Division within the Montenegrin Police Directorate organized on 8 and 9 November 2021 in Podgorica.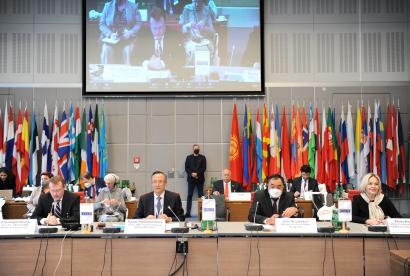 Publishing date:
5 November 2021
Content type:
Press release
VIENNA, 5 November 2021 – A holistic approach to policing needs to be considered when maintaining public safety in diverse societies, said OSCE High Commissioner on National Minorities Kairat Abdrakhmanov at a conference marking the 15th anniversary of the Recommendations on Policing in Multi-Ethnic Societies (Policing Recommendations), held today in the Hofburg in Vienna.
Publishing date:
3 November 2021
In several European countries, dialogue policing, with its emphasis on the importance of oral and informal communication between the police and event organizers, has proven effective in preventing confrontations and violence during public gatherings, such as demonstrations or football matches. On 2 November 2021, the OSCE Mission to Skopje delivered a workshop to introduce the concept to the senior police management of North Macedonia.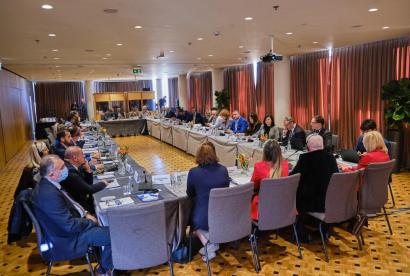 Publishing date:
1 November 2021
The OSCE, together with the German Agency for International Cooperation (GIZ), supported the third Annual General Meeting of the Balkan Asset Management Interagency Network (BAMIN) held from 27 to 29 October 2021 in Tirana, Albania.
Publishing date:
29 October 2021
A five-day OSCE online training course on the Dark Web and virtual currencies for criminal justice practitioners from the five Central Asian OSCE participating States concluded on 29 October 2021.
Publishing date:
28 October 2021
On 26 October 2021, the OSCE convened the first meeting of the Multi-Agency Committee in Serbia established as part of its project, Enhancing Criminal Justice Capacities for Combating Gender-based Violence in South-Eastern Europe.