News and press releases from the OSCE's global activities.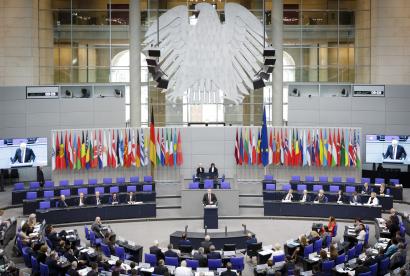 Publishing date:
9 July 2018
Content type:
Press release
BERLIN, 8 July 2018 – The OSCE Parliamentary Assembly's 2018 Annual Session opened today in Berlin with calls for greater political will to ensure the full implementation of international commitments found in the Helsinki Final Act and other OSCE documents. As elected representatives of the people, members of parliament have a key role to play in building support among decision-makers in governments for ensuring compliance with these commitments, speakers said at the Annual Session's opening plenary session.
Publishing date:
6 July 2018
Content type:
Press release
BERLIN, 6 July 2017 – Hundreds of parliamentarians from North America, Europe, Central Asia, the Middle East and North Africa are gathering in Berlin for the 27th Annual Session of the OSCE Parliamentary Assembly, taking place 7-11 July...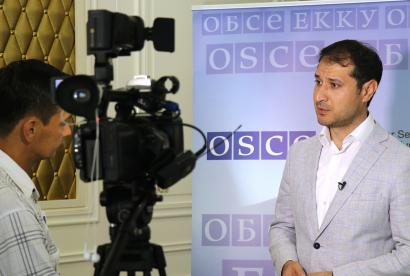 Publishing date:
6 July 2018
On 5 July 2018 a meeting of the Coordination Council for the Reform of the Criminal-Executive System of the Kyrgyz Republic entitled "Assessment of the Health Status of Convicts and Individuals held in Detention: Problems and Solutions" took place in Bishkek on 5 July 2018. The Coordination Council aims to reform Kyrgyzstan's penitentiary system.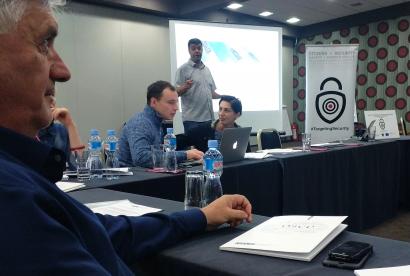 Publishing date:
28 June 2018
The OSCE Mission to Skopje hosted a workshop for the country's Ministry of Interior representatives on how to improve Small Arms and Light Weapons (SALW) security within the Border Police Service...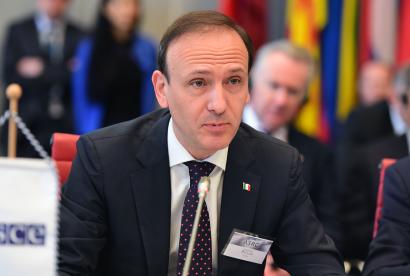 Publishing date:
26 June 2018
Content type:
Press release
VIENNA 26 June 2018 – High-level representatives of the 57 OSCE participating States, Partners for Co-operation and partnering organizations convened in Vienna today for deep and wide-ranging discussions on current security threats and challenges for Europe and the OSCE's role in addressing them. The three-day Annual Security Review Conference is being hosted by the Italian OSCE Chairmanship under the motto "Dialogue, ownership and responsibility."
Publishing date:
22 June 2018
The OSCE Mission to Serbia and the Sremska Mitrovica Correctional Institution organized an Open Doors Day in the dog shelter of the Sremska Mitrovica penitentiary on 22 June 2018 to promote innovative ways for rehabilitation and resettlement of offenders.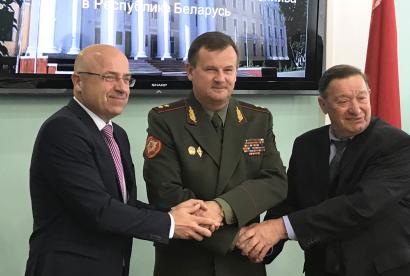 Publishing date:
11 June 2018
Content type:
Press release
MINSK, 11 June 2018- Highly toxic rocket fuel components completely removed in Belarus on 11 June 2018. The representatives of the OSCE, Belarus Defence Ministry, the Contractor, international experts and donors signed the final certificates of the joint project closure today in Minsk...