News and press releases from the OSCE's global activities.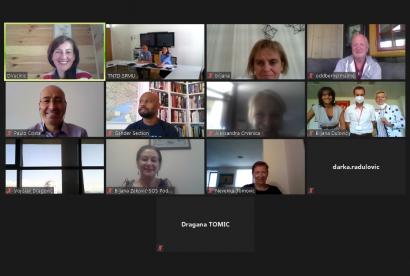 Publishing date:
27 July 2020
The OSCE launched a new project on 24 July 2020 aimed at increasing and supporting the participation of women at all levels of policing, with the first pilot activities taking place in Montenegro. The project was developed to raise awareness at policy and police levels about the under-representation of women in the police across the OSCE area...
Publishing date:
17 July 2020
Content type:
Press release
WARSAW, 17 July 2020 – The COVID-19 pandemic has been a formative experience for all humanity and a health emergency of global proportions, presenting a huge challenge to national leaders, health systems, and citizens. The findings of a new report by the OSCE Office for Democratic Institutions and Human Rights (ODIHR) shows that it has also been a test to our democracies and the respect for human rights to which countries across the OSCE committed many years ago.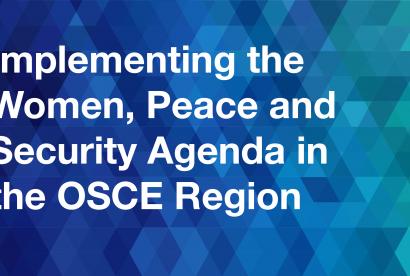 Publishing date:
2 July 2020
Collecting and making available sex-disaggregated data and analyses, ensuring financial resources for making the women, peace and security agenda a reality on the ground, as well as building knowledge and skills of local decision-makers and civil society actors are ways for international organizations and donors to contribute to the implementation of women, peace and security (WPS) resolutions beyond national capitals. These were the conclusions reached during the online event held on 1 July 2020.
Publishing date:
16 June 2020
Content type:
Press release
COPENHAGEN, 15 June 2020 – Governments should ensure that the gendered impacts of COVID-19 are prioritized in their responses to the crisis, participants said in a webinar organized by the OSCE Parliamentary Assembly today. To prevent the pandemic from exacerbating inequalities among men and women and reversing many of the gains countries have made regarding gender equality, it was stressed that women must be equally represented in all COVID-19 response planning and decision-making.
Publishing date:
27 April 2020
The OSCE Mission to Bosnia and Herzegovina (BiH) called today for safety measures to be taken by governments in the country to protect women and children. The results of the OSCE Survey on Well Being and Safety of Women in BiH showed that almost one in two women survived some form of abuse including intimate partner violence since the age of 15. In addition, 64% of women in BIH can be considered as conflict-affected, while the indicated prevalence of current partner violence is higher among those women whose current partner fought in a conflict that those whose partner did not. The Mission finds this data worrying in light of the current situation.
Publishing date:
23 April 2020
Content type:
Press release
TIRANA/COPENHAGEN/VIENNA/WARSAW/THE HAGUE, 23 April 2020 – The International Day of Multilateralism and Diplomacy for Peace tomorrow will be marked with a heightened appreciation for the importance of comprehensive security and greater sense of urgency for the need to strengthen international co-operation, said the Chair of the OSCE Permanent Council and heads of OSCE institutions in a statement today...
Publishing date:
9 April 2020
The OSCE Programme Office in Dushanbe organized a three-day training seminar for officers of the Drugs Control Agency of Tajikistan (DCA) from 7 to 9 April 2020 in Dushanbe. The course trained participants on how to protect human rights and promote gender aspects in the daily work of law enforcement agencies. Some 25 young officers from DCA participated. This initiative was part of a 15-day special training for young employees of the DCA, who recently started their career in the law enforcement sector.