News and press releases from the OSCE's global activities.
Publishing date:
2 October 2017
Content type:
Press release
SARAJEVO, 2 October 2017 – An advanced five-day training course on increasing operational awareness to detect forged documents and imposters for border police officials from Bosnia and Herzegovina started today in Sarajevo...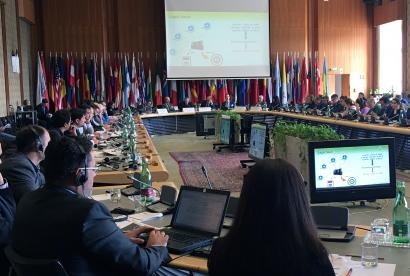 Publishing date:
29 September 2017
An OSCE-wide Seminar on Passenger Data Exchange for counter-terrorism and border security officers from OSCE participating States and Partners for Co-operation was held on 28 and 29 September 2017 in Vienna...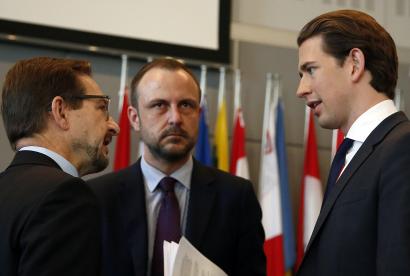 Publishing date:
29 September 2017
Content type:
Press release
VIENNA, 29 September 2017 – OSCE Chairperson-in-Office and Austria's Foreign Minister Sebastian Kurz and his Special Representative Professor Peter Neumann addressed a special meeting of the OSCE Permanent Council today in Vienna to present an expert report on the OSCE's activities to prevent violent extremism and radicalization that lead to terrorism...
Publishing date:
22 September 2017
A web-based learning course designed to raise awareness, knowledge and understanding on how terrorists use the internet was launched by the Action against Terrorism Unit of the OSCE's Transnational Threats Department on 22 September 2017. The course targets decision makers, government officials, academia, teachers and students in police academies and other similar educational institutions to enhance their skills in countering terrorism...
Publishing date:
21 September 2017
TASHKENT, 21 September 2017 – The OSCE Mobile Training Team for the identification of potential foreign terrorist fighters delivered an interactive training course for 27 border and security officers from Uzbekistan from 19 to 21 September in Tashkent.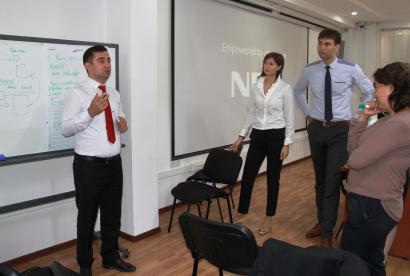 Publishing date:
21 September 2017
A three-day training course on anti-money laundering and countering the financing of terrorism concluded on 21 September 2017 in the premises of the OSCE Programme Office in Dushanbe...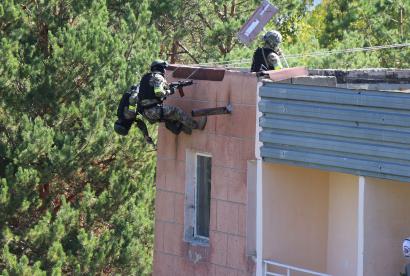 Publishing date:
19 September 2017
The OSCE Programme Office in Bishkek supported a one-day command-staff exercise "Issyk-Kul Anti-terror- 2017", on 16 September 2017, conducted by the Anti-Terrorism Centre of the State Committee on the National Security of Kyrgyzstan, in co-operation with the General Staff of the Armed Forces of Kyrgyzstan, the Interior Ministry, the Emergency Situations Ministry and local self-government bodies....