News and press releases from the OSCE's global activities.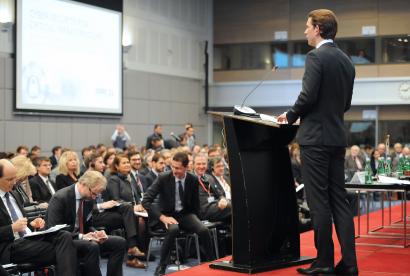 Publishing date:
16 February 2017
Content type:
Press release
VIENNA, 16 February 2017- Effectively protecting critical infrastructure from cyber threats must be a priority for international efforts to enhance cyber stability between States and therefore prevent tension and even conflicts, said participants of a conference in Vienna on Wednesday, opened by OSCE Chairperson-in-Office and Austrian Foreign Minister Sebastian Kurz...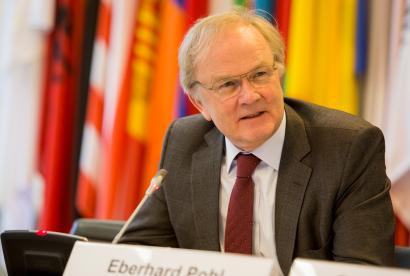 Publishing date:
4 November 2016
Content type:
Press release
VIENNA, 4 November 2016 – Some 100 representatives from governments as well as from academia and the business sector, including security software developers, from across the OSCE region gathered in Vienna today for the Cyber Showcase Event of the German OSCE Chairmanship – this year focusing on the issue of attribution...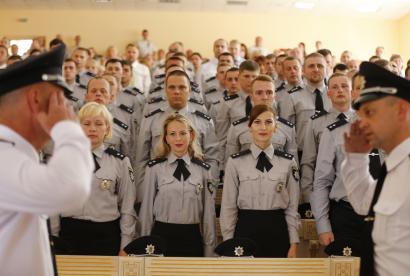 Publishing date:
18 July 2016
Content type:
Press release
KHARKIV, Ukraine, 18 July 2016 – Today is the first working day for eighty-four cyber-police officers, trained by the OSCE Project Co-ordinator in Ukraine on the grounds of Kharkiv National University of Internal Affairs. 20 special agents and 64 inspectors make up one-third of the personnel of the new Cyber Police Department, which was created within the National Police of Ukraine as part of the wider law enforcement reforms in the country...
Publishing date:
17 June 2016
Content type:
Press release
GENEVA, Switzerland, 17 June 2016 – Addressing the main security risks in the inland transport sector, such as terrorism, theft, illegal border crossings, the trafficking of dangerous substances and waste, was the focus of a joint OSCE-UN Economic Commission for Europe (UNECE) Inland Transport Security Discussion Forum on Securing the Global Supply Chain that ended in Geneva today...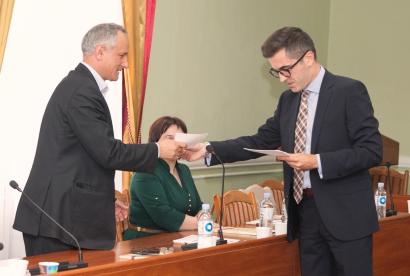 Publishing date:
27 May 2016
A seminar organized by the OSCE Mission to Moldova on 25 May 2016 trained 25 judges and prosecutors on investigating and prosecuting a range of cybercrimes, including online child pornography and human trafficking over the Internet...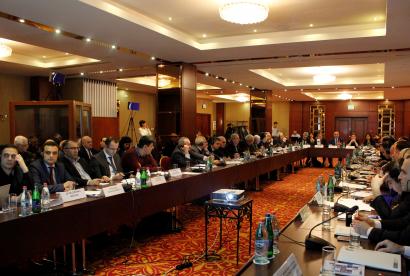 Publishing date:
24 March 2016
The OSCE Office in Yerevan held a conference on 23 March 2016 to look at developments in the cyber security sector and related regulatory frameworks. The event was organized in co-operation with the National Assembly Standing Committee on Defense, National Security and Internal Affairs and the UK Embassy in Yerevan...
Publishing date:
14 March 2016
Content type:
Press release