News and press releases from the OSCE's global activities.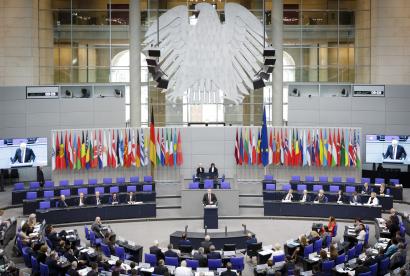 Publishing date:
9 July 2018
Content type:
Press release
BERLIN, 8 July 2018 – The OSCE Parliamentary Assembly's 2018 Annual Session opened today in Berlin with calls for greater political will to ensure the full implementation of international commitments found in the Helsinki Final Act and other OSCE documents. As elected representatives of the people, members of parliament have a key role to play in building support among decision-makers in governments for ensuring compliance with these commitments, speakers said at the Annual Session's opening plenary session.
Publishing date:
28 June 2018
Some 40 officials and experts from eight OSCE participating States in South-Eastern Europe gathered in Bucharest on 27 and 28 June 2018 for a sub-regional training course organized by the OSCE and Romania's Foreign Ministry on the role of information and communication technologies (ICTs) in the context of regional and international security...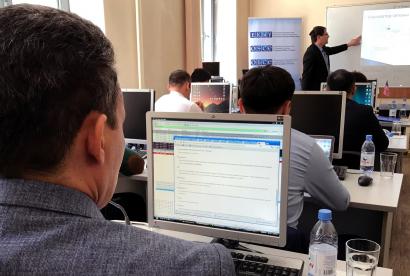 Publishing date:
28 May 2018
An OSCE-supported five-day training seminar on countering cybercrime for representatives of Kazakhstan's governmental institutions and law-enforcement agencies concluded on 25 May 2018 in Almaty, Kazakhstan.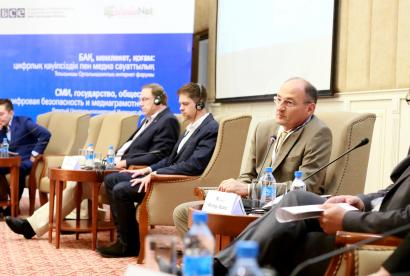 Publishing date:
17 May 2018
ALMATY, Kazakhstan, 17 May 2018 – The OSCE-supported Ninth Annual Central Asian Forum on Internet Development began today in Almaty, Kazakhstan...
Publishing date:
9 May 2018
Content type:
Press release
LISBON, 8 May 2018 – Governments, parliaments and international organizations should address the growing challenges associated with information and communications technology (ICT) by enhancing co-operation and implementing policies to bridge gaps in current legal frameworks, participants said today at a conference in Lisbon organized by the Portuguese Parliament and co-hosted by the OSCE Parliamentary Assembly. Ensuring that freedom of information and individual privacy are not infringed upon while countering cyber threats is equally important, they said...
Publishing date:
8 May 2018
The first national tabletop exercise on handling cyber/ ICT security incidents, organized by the OSCE Mission to Skopje and the Agency for Electronic Communications (AEC), was held on 8 May 2018 in Skopje...
Publishing date:
21 April 2018
Assessing digital intelligence and implementing findings obtained for planning operative measures in the fight against transnational organized crime facilitated by the Internet was the focus of the OSCE-hosted one-week training course, which took place from 16 to 20 April in Tirana...