News and press releases from the OSCE's global activities.
Publishing date:
24 August 2013
An OSCE-supported seminar on the role of the police in the observance and protection of human rights, led by the experts of the Interior Ministry Police Academy, ended today at the Ministry's facility in Issy-Kul province...
Publishing date:
16 August 2013
The last batch of brochures to assist Kyrgyzstan's patrol police officers in dealing with English-speaking tourists published by the OSCE Centre in Bishkek was distributed among police officers on 16 August 2013...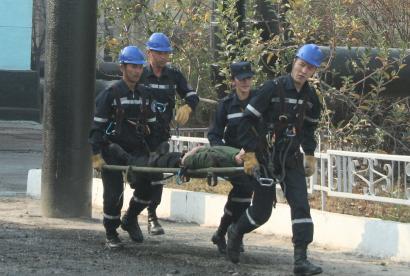 Publishing date:
21 December 2012
A two-week training course on hostage negotiation for the personnel of Kyrgyzstan's relevant state agencies ended in Bishkek on 21 December 2012. The course was organized by the OSCE Centre in Bishkek in co-operation with the Antiterrorism Centre of the State Committee on National Security...
Publishing date:
25 June 2012
An OSCE-initiated and Kyrgyzstan Parliament-chaired public hearing on enhancing the co-operation between the police and communities on crime prevention in the Kyrgyz Republic was held on 25 June 2012 in Bishkek...
Publishing date:
22 June 2012
Content type:
Press release
BISHKEK, 22 June 2012 – Representatives of Kyrgyzstan's law enforcement bodies and local self-government from Bishkek and Osh visited the United Kingdom on an OSCE-supported study tour...
Publishing date:
11 June 2012
Helping police officers better respond to cases of domestic violence was the focus of training organized by the OSCE Office for Democratic Institutions and Human Rights (ODIHR) and partners in Kyrgyzstan and Georgia on 8 and 11 June 2012, respectively...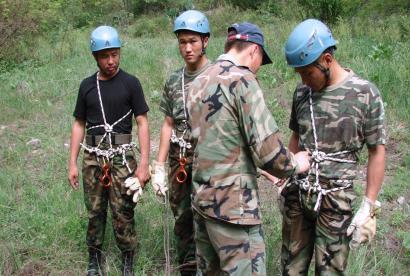 Publishing date:
30 April 2012
Officials of the Internal Troops of Kyrgyzstan's Interior Ministry were trained in critical energy infrastructure protection at an OSCE-supported 10-day event which took place from 20 to 29 April 2012 at the Toktogul water power station in Kara-Kul town, Jalal-Abad province in southern Kyrgyzstan...