News and press releases from the OSCE's global activities.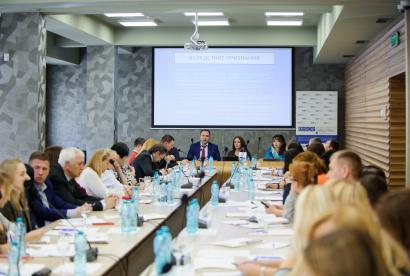 Publishing date:
5 December 2018
The OSCE Mission supported a workshop strengthening the capacity of fifty legal professionals from both banks of the Dniester/Nistru River to provide legal assistance to the population on documentation-related issues. The event took place on 30 November in Chisinau. Varying practices of the documentation process on both banks prevent the population from effectively exercising their rights. Issues related to civil status and documentation are a part of the discussions between Chisinau and Tiraspol within the framework of the settlement process.
Publishing date:
3 December 2018
The OSCE Mission to Moldova accompanied and supported a Moldovan delegation to the plenary meeting of the International Holocaust Remembrance Alliance (IHRA) held under the Alliance's Italian Chairmanship in Ferrara, Italy, from 27 to 29 November 2018. The event brought together more than 200 experts and governmental representatives from around the world to discuss ways to promote Holocaust education, remembrance and research...
Publishing date:
30 November 2018
Content type:
Press release
CHISINAU, 30 November 2018 – The OSCE Representative on Freedom of the Media Harlem Désir today called on the Moldovan authorities to put more efforts into strengthening media freedom and pluralism in the country as he ended a three-day visit to Moldova...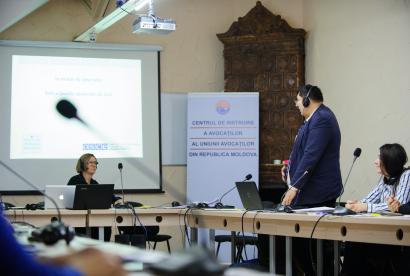 Publishing date:
28 November 2018
Fifty-five defence attorneys and police officers strengthened their capacity to identify and effectively address bias-motivated offences at training sessions conducted by the OSCE Mission to Moldova in Chisinau, Comrat and Vadul-lui-Vodă between 21 and 27 November 2018...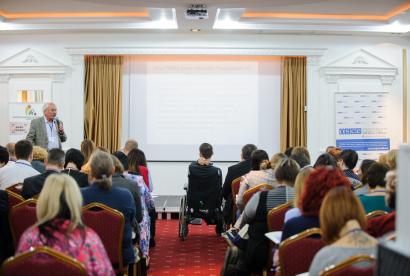 Publishing date:
23 November 2018
More than 90 representatives of a wide range of initiative groups and non-governmental organizations (NGOs) from both sides of the Dniester/Nistru River and development partners gathered for the annual Donors Forum organized by the OSCE Mission to Moldova on 22 November 2018 in Chisinau...
Publishing date:
16 November 2018
Fifteen prosecutors and police officers completed a three-day workshop on investigating transnational cases of trafficking in human beings on 15 November 2018 in Chisinau. The workshop was organized jointly by the OSCE Mission to Moldova, the Moldovan General Prosecutor's Office and the General Police Inspectorate, with the support of the European Union Judicial Co-operation Unit (Eurojust)...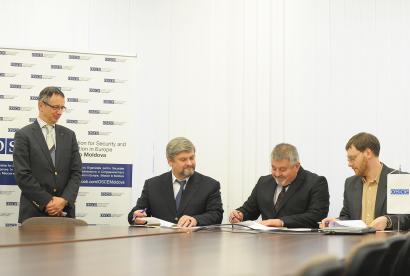 Publishing date:
15 November 2018
The three Moldovan human rights institutions – the Agency for Interethnic Relations, the Ombudsman's Office and the Council for Preventing and Eliminating Discrimination and Ensuring Equality- signed a Memorandum of Understanding on 15 November 2018 to work together on protecting and promoting the rights of national minorities in the country. The ceremony took place on the premises of the OSCE Mission to Moldova, which facilitated the development of the document.