News and press releases from the OSCE's global activities.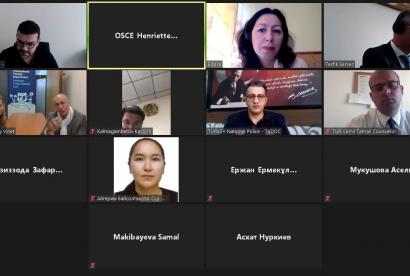 Publishing date:
14 June 2021
From 14 to 18 June 2021, the OSCE's Transnational Threats Department's Strategic Police Matters Unit and the Permanent Mission of Turkey to the OSCE organized an online training course for some 30 criminal justice practitioners from three OSCE participating States – Kazakhstan, Tajikistan and Uzbekistan – focusing on countering transnational organized crime...
Publishing date:
10 June 2021
On 8 and 9 June 2021, the Balkan Asset Management Interagency Network (BAMIN) conducted its first joint training course for 2021 focused on the management of companies.
Publishing date:
8 June 2021
The OSCE, together with Libera, an Italian civil society organization working on social re-use of confiscated property, organized a two-day online workshop on social re-use of confiscated assets on 8 and 9 June 2021...
Publishing date:
4 June 2021
The OSCE organized an online workshop on the social re-use of confiscated criminal assets in Montenegro on 3 June 2021. The workshop brought together representatives from civil society organizations, law enforcement and the Cadastre and State Property Administration of Montenegro.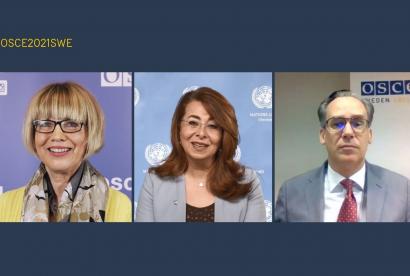 Publishing date:
1 June 2021
Content type:
Press release
VIENNA, 1 June 2021 — Tackling drug trafficking and its links with other forms of organized crime requires a co-ordinated and co-operative approach, said participants at the opening of this year's OSCE-wide Conference on Combating the Threat of Illicit Drugs and the Diversion of Chemical Precursors being held online today.
Publishing date:
19 May 2021
Strengthening the involvement of civil society organizations in the social re-use of assets confiscated from organized crime was the focus of two OSCE training courses held in Albania on 28 and 29 April 2021 and in North Macedonia on 17 and 18 May 2021.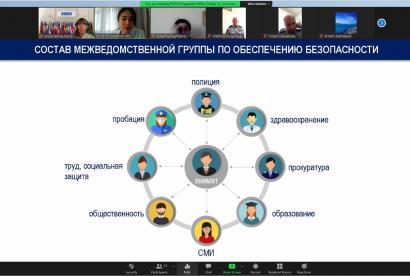 Publishing date:
17 May 2021
Sharing international strategies and best practices from across the OSCE region is the aim of an OSCE workshop series for Armenia's Ministry of Justice and police launched on 17 May 2021. The online workshops are designed to support Armenia's implementation of police reforms by strengthening community policing strategies.