News and press releases from the OSCE's global activities.
Publishing date:
20 December 2018
A two-day train-the-trainer course aimed at strengthening the capacity of Albania to disrupt the financing of terrorist networks was held on 18 and 19 December 2018 in Vienna...
Publishing date:
17 December 2018
A national training course on behavioural analysis and identification of foreign terrorist fighters (FTFs) and criminals at airports for 24 border and customs officers from Montenegro's Podgorica and Tivat airports, the Civil Aviation Agency and the Intelligence Agency of Montenegro was held from 11 to 14 December 2018 in Podgorica...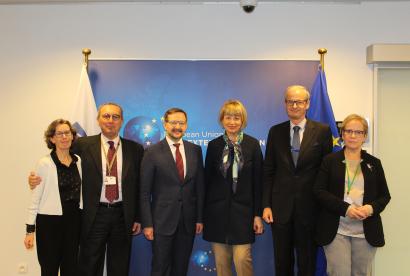 Publishing date:
13 December 2018
Improving institutional interaction and furthering co-operation between the OSCE and the EU in areas of common interest across all three OSCE security dimensions – politico-military, economic and environmental and human – was the focus of the first-ever EU–OSCE annual high-level meeting, held on 12 December in Brussels.
Publishing date:
29 November 2018
Strengthening preparedness and protection against terrorist attacks aimed at critical energy infrastructure was the focus of a risk-assessment and crisis management exercise held in Kazakhstan's capital on 28 and 29 November 2018, organized by the OSCE Transnational Threats Department and the OSCE Programme Office in Astana...
Publishing date:
23 November 2018
Ensuring the protection of human rights when conducting investigations in the counter-terrorism context was the topic of two training workshops for law enforcement officers held in Tirana on 22 and 23 November and in Madrid on 13 and 14 November 2018. The courses were jointly delivered by the OSCE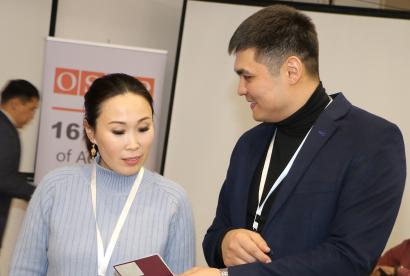 Publishing date:
22 November 2018
From 20 to 22 November 2018, the OSCE Mobile Training Team delivered an interactive national course on identifying foreign terrorist fighters at the borders for 25 first- and second-line border and security officers, including four female participants, in Astana...
Publishing date:
22 November 2018
A three-day training course aimed at further strengthening the capacity of Tajikistan to counter terrorist financing was organized in Dushanbe, Tajikistan, from 19 to 21 November 2018...