News and press releases from the OSCE's global activities.
Publishing date:
18 March 2021
Law enforcement agencies' responses to the COVID-19 pandemic and international best practices were the focus of an online OSCE workshop for Ministry of internal affairs officials, law enforcement officers and health authorities in Kazakhstan held on 18 March 2021.
Publishing date:
18 March 2021
How vaccine "passports" could impact border security agencies' operations in the OSCE area was the focus of an online roundtable discussion organized by the OSCE on 18 March 2021.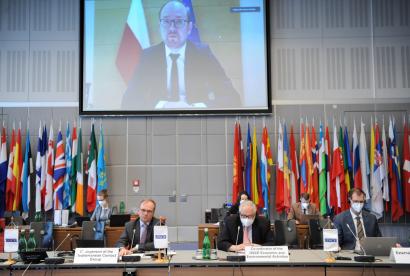 Publishing date:
16 March 2021
Content type:
Press release
VIENNA, 16 March 2021 – Post-COVID-19 recovery, opportunities and challenges for security and regional co-operation, was the focus of today's OSCE Mediterranean Partnership of Co-operation Group meeting, the first under the Polish Chairmanship, chaired by Ambassador Adam Hałaciński, Permanent Representative of Poland to the OSCE...
Publishing date:
12 March 2021
Over 180 participants, experts and high-level officials from around the OSCE region gathered for the OSCE webinar titled, "Terrorist Use of the Internet: Designation of Illicit Content Online and Gaps in Regulatory Frameworks", held on 12 March 2021.
Publishing date:
11 March 2021
OSCE Secretary General Helga Maria Schmid presented annual Gender Equality Champion awards at the Permanent Council on 11 March. Empowering women leaders in Uzbekistan, combating COVID 19-related domestic violence in Ukraine, dispelling discriminatory rumours in North Macedonia and working for gender parity in OSCE executive structures were among the achievements recognized.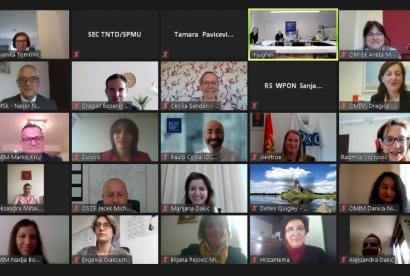 Publishing date:
10 March 2021
Content type:
Press release
PODGORICA/VIENNA, 10 March – Increased participation of women in the police sector contributes to enhancing public confidence in the police. This was the conclusion of an online event of the OSCE project "Increasing and Supporting the Participation of Women at all Levels of Policing" held on 10 March 2021.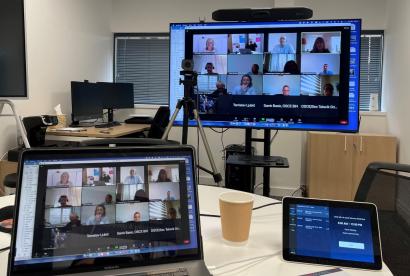 Publishing date:
5 March 2021
The OSCE held an online workshop on international co-operation in asset recovery and cross-border collaboration for 11 criminal justice practitioners from Bosnia and Herzegovina from 3 to 5 March 2021.