News and press releases from the OSCE's global activities.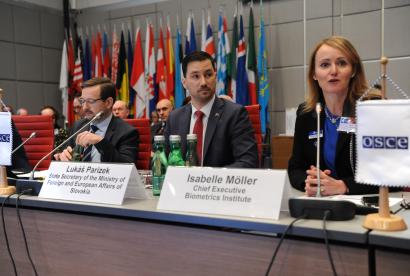 Publishing date:
11 April 2019
Content type:
Press release
VIENNA, 11 April 2019 – The benefits and potential of biometric technology in countering terrorism, and how to responsibly use and share collected biometric data, are being explored at a two-day conference which launched today in Vienna. More than 200 decision-makers, policy-makers, experts in biometrics and private sector representatives from the OSCE participating States and Partners for Co-operation are taking part...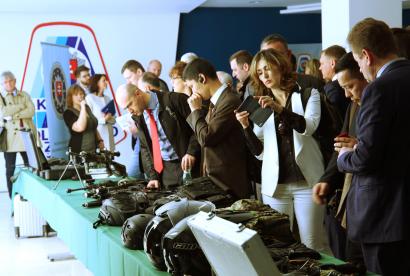 Publishing date:
10 April 2019
Current trends and challenges in securing and managing borders were highlighted at the two-day 13th Annual Meeting of the OSCE Border Security and Management National Focal Points Network, which concluded on 10 April 2019 in Bratislava.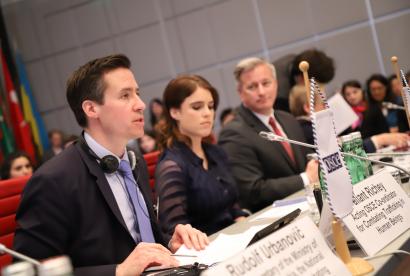 Publishing date:
9 April 2019
Content type:
Press release
VIENNA, 10 April 2018 – How technology can be developed, harmonized and deployed to help combat all forms of human trafficking was the focus of the two-day 2019 OSCE Alliance against Trafficking in Persons Conference, which concluded in Vienna yesterday. More than 400 practitioners from across the OSCE's 57 participating States and the Partners for Co-operation took part...
Publishing date:
9 April 2019
The Slovak 2019 OSCE Chairmanship and the OSCE Mission to Montenegro organized a two-day seminar on cyber/ICT security and use of the Internet for terrorist and organized crime purposes on 3 and 4 April 2019 in Podgorica...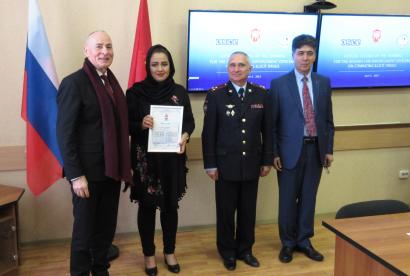 Publishing date:
8 April 2019
Ten Afghan law enforcement officers completed a ten-day training course on 5 April 2019, which focused on combating illicit drug trafficking and drug-related crimes. The course, held at the St. Petersburg University of the Ministry of Internal Affairs of the Russian Federation was organized by the Strategic Police Matters Unit of the OSCE Transnational Threats Department...
Publishing date:
8 April 2019
Content type:
Press release
COPENHAGEN, 8 April 2019 – Meeting today in the Danish capital, the elected Bureau of the OSCE Parliamentary Assembly heard remarks from Albanian President Ilir Meta related to Albania's upcoming Chairmanship of the OSCE, as well as OSCE Secretary General Thomas Greminger, and Head of the OSCE PA's Danish Delegation Peter Juel Jensen. Bureau members discussed current international issues and offered feedback on the reports and draft resolutions being prepared for the 28th Annual Session this summer in Luxembourg...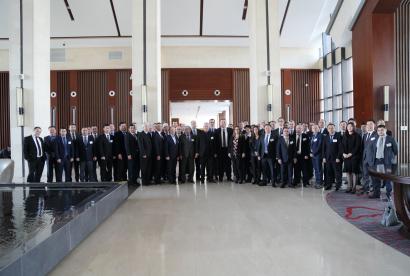 Publishing date:
4 April 2019
A regional workshop on the implementation of the UN Security Council Resolution 1540 (2004), regarding the non-proliferation of weapons of mass destruction, was organized by the Belarus' Foreign Ministry on 3 and 4 April 2019 in Minsk for representatives of countries of the Commonwealth of Independent States (CIS). The workshop was organized in co-operation with the 1540 Committee and its Group of Experts, and supported by the OSCE and the UN Office for Disarmament Affairs, with funding from the European Union...