News and press releases from the OSCE's global activities.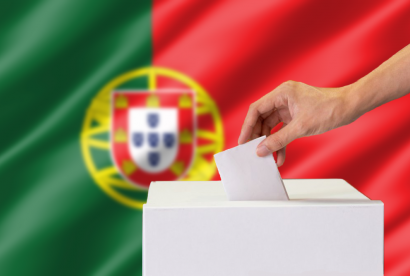 Publishing date:
12 July 2022
The bodies in charge of administering the 30 January 2022 early parliamentary elections in Portugal enjoyed a high level of confidence among all electoral stakeholders and effectively organized the early elections. The campaign was competitive, allowed voters to make an informed choice and all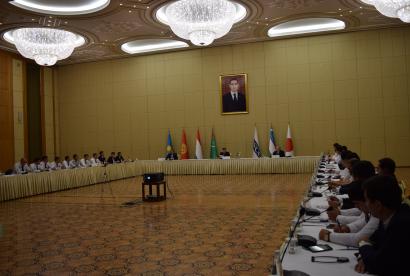 Publishing date:
12 July 2022
An OSCE-organized regional training workshop on risk management based on the analysis of nonverbal communication, including emotional facial and body expressions, took place from 12 to 14 July 2022. The workshop brought together, online and in-person, around 80 officials from relevant border and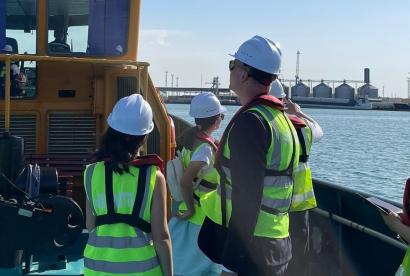 Publishing date:
12 July 2022
Aktau in Kazakhstan has become the first port in the country to receive the Ports Environmental Assessment System certification and EcoPorts status from the European Sea Ports Organization (ESPO).
Publishing date:
12 July 2022
On 12 July 2022, students and young professionals from various academic disciplines and sectors took part in a training on Climate Change and Security in Central Asia in Bishkek. The Office of the Co-ordinator of OSCE Economic and Environmental Activities (OCEEA) and the Berlin-based think tank adelphi organized the event in partnership with the OSCE Academy and the OSCE Programme Office in Bishkek.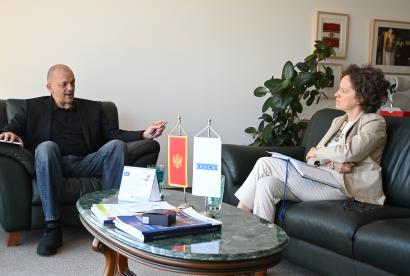 Publishing date:
11 July 2022
On 11 July 2022, the Head of the OSCE Mission to Montenegro, Dominique Waag, met with Mihailo Jovović, President of the Commission for Monitoring the Actions of Competent Authorities in Investigations of Cases of Threats and Violence against Journalists, Murders of Journalists and Attacks on Media Property.
Publishing date:
8 July 2022
SARAJEVO, 8 July 2022 – The Office of the OSCE Special Representative and Co-ordinator for Combating Trafficking in Human Beings (OSCE SR/CTHB) and the OSCE Mission to Bosnia and Herzegovina (OSCE Mission to BiH) organized a roundtable on the nexus between trafficking in human beings and terrorism in Bosnia and Herzegovina (BiH).
Publishing date:
8 July 2022
Special Representative of the OSCE Chairman-in-Office on Youth and Security Maria Raczynska and OSCE Senior Adviser on Gender Issues Lara Scarpitta visited the Polish-Ukrainian border on 4 and 5 July 2022 where they gathered information on the situation of refugees from Ukraine, as 1.2 million (94 % of whom are women and children), are officially registered, with access to health care, education and employment.