News and press releases from the OSCE's global activities.
Publishing date:
15 November 2018
The OSCE Programme Office in Bishkek supported a round-table discussion, on 14 November 2018 in Bishkek, where Kyrgyzstan's draft Unified Register of Functions of Ministries and State Agencies was brought for discussion to the public. The register is meant to systematize functions and bringing them into one coherent list...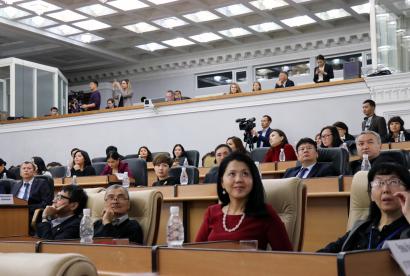 Publishing date:
24 October 2018
Kyrgyzstan' Prime Minister Muhammedkaliy Abylgaziev presented a two-year national action plan (NAP) that aims to increase the accountability of the Government's work in Bishkek on 23 October 2018. The NAP was developed jointly by the Government and civil society within the framework of the Open Government Partnership (OGP), with the support of the OSCE Programme Office in Bishkek.
Publishing date:
11 October 2018
Content type:
Press release
COPENHAGEN, 11 October 2018 – OSCE Parliamentary Assembly President George Tsereteli (MP, Georgia) has appointed Austrian parliamentarian Roman Haider to serve as the Assembly's Special Representative on Central Asia...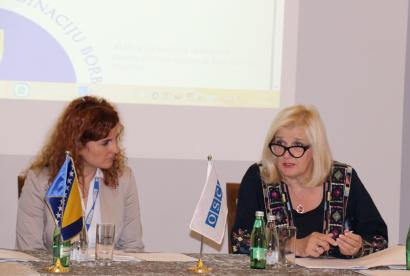 Publishing date:
24 September 2018
The OSCE Mission to Bosnia and Herzegovina (BiH), in co-ordination with the BiH Agency for the Prevention of Corruption and Co-ordination of the Fight against Corruption, organized a one-day workshop for the Herzegovina-Neretva Canton (HNC) Anti-corruption Team and anti-corruption focal points within the ministries of the Herzegovina-Neretva cantonal government on 20 September 2018 in Mostar.
Publishing date:
21 September 2018
Representatives of twenty municipal councils were introduced to an the OSCE training programme designed to promote democratic governance through improved work of local elected officials during the promotional events that took place in Ohrid and Skopje on 19, 20 and 21 September.
Publishing date:
14 September 2018
The OSCE Office for Democratic Institutions and Human Rights (ODIHR) teamed up with other organizations working in the area of promoting democracy today in publishing an agenda to focus attention on the constructive and concrete steps that different actors can take to respond to populism by strengthening democracy.
Publishing date:
14 September 2018