News and press releases from the OSCE's global activities.
Publishing date:
22 July 2019
A three-day train-the-trainer course on countering terrorist financing was organized in Vienna for Uzbek participants from 17 to 19 July 2019 by the OSCE's Transnational Threats Department, in co-operation with the OSCE Project Co-ordinator in Uzbekistan and the UN Office on Drugs and Crime's Global Programme against Money Laundering (UNODC/GPML)...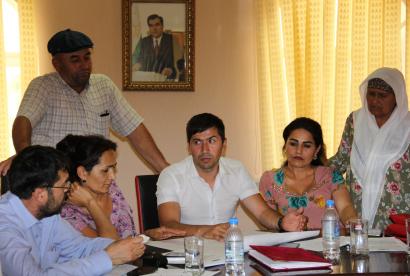 Publishing date:
18 July 2019
The OSCE Programme Office in Dushanbe trained some 320 representatives of local governments, teachers, parents from migrant families and people whose relatives have travelled to conflict zones as foreign terrorist fighters as part of a whole-of-society approach to tackling violent extremism and terrorist radicalization among youth in Tajikistan. The training courses were conducted in 12 districts of the Sughd and Khatlon regions from 24 June to 18 July 2019...
Publishing date:
3 July 2019
Content type:
Press release
NEW YORK, 2 July 2019 – In a briefing on the counter-terrorism work of parliamentarians before the United Nations Security Council's Counter-Terrorism Committee, the OSCE Parliamentary Assembly's Makis Voridis and Lisa Chambers spoke about the role played by the Assembly in this field and ways to further the engagement of parliamentarians in countering terrorism...
Publishing date:
1 July 2019
Profiling and risk assessment for law enforcement and border control officers at aviation checkpoints was the focus of an OSCE-organized practical training course that is taking place from 1 to 5 July 2019.
Publishing date:
1 July 2019
A five-day training course aimed at further strengthening the capacity of Tajikistan to counter terrorist financing was organized from 25 to 29 June 2019 in Khujand, Tajikistan...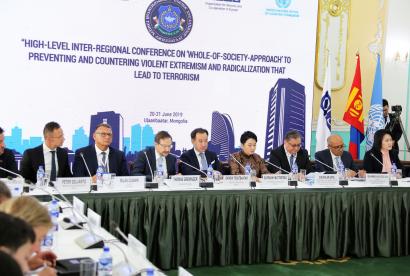 Publishing date:
21 June 2019
Content type:
Press release
ULAANBAATAR, 21 June 2019 – Efforts that promote tolerance, inclusion, inter-faith and inter-cultural understanding must be critical components of any strategy to prevent and counter violent extremism and radicalization that lead to terrorism (P/CVERLT), said speakers at the opening of a high-level inter-regional conference in Ulaanbaatar yesterday.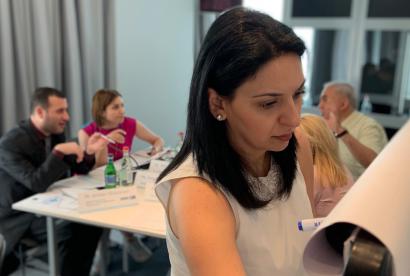 Publishing date:
20 June 2019
A three-day workshop on how to establish an Advance Passenger Information (API) system for preventing the movement of foreign terrorist fighters and enhancing aviation security was held in Yerevan from 17 to 19 June 2019. Some 20 representatives from relevant Armenian agencies involved in passenger processing, together with police and customs officials and members of the civil aviation authority and the Ministry of Foreign Affairs, attended the event.