News and press releases from the OSCE's global activities.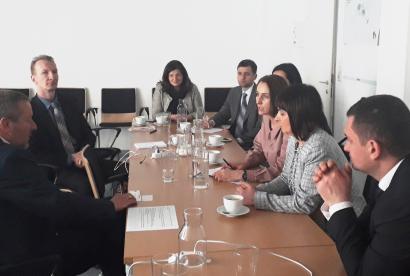 Publishing date:
8 May 2019
Representatives of Ukraine's Ministry of Social Policy, the country's Office of the Prosecutor General, the police and the State Service for Labour Issues visited the OSCE Secretariat and the Austrian Federal Ministry of the Interior on 7 and 8 May 2019 as part of an OSCE capacity-building project that aims to combat human trafficking and the smuggling of migrants...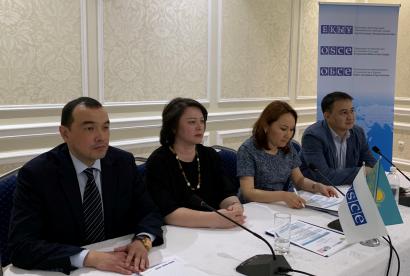 Publishing date:
30 April 2019
Strengthening co-operation between police and border guards in the identification and suppression of channels of illegal export, import and transit of victims of human trafficking was the focus of a two-day training seminar, which concluded on 30 April 2019 in Shymkent, Kazakhstan...
Publishing date:
17 April 2019
A two-day training course on trafficking in human beings (THB) and migration for judges and prosecutors from across Bosnia and Herzegovina (BiH) started today, 17 April 2019, in Teslic...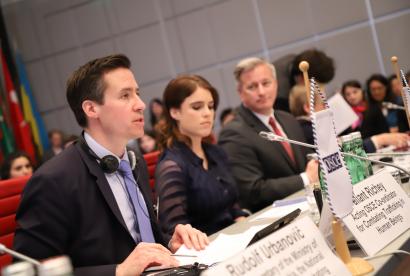 Publishing date:
9 April 2019
Content type:
Press release
VIENNA, 10 April 2018 – How technology can be developed, harmonized and deployed to help combat all forms of human trafficking was the focus of the two-day 2019 OSCE Alliance against Trafficking in Persons Conference, which concluded in Vienna yesterday. More than 400 practitioners from across the OSCE's 57 participating States and the Partners for Co-operation took part...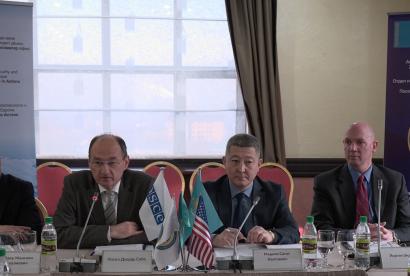 Publishing date:
1 March 2019
16 representatives of the Akimats (regional administration) of 14 regions of Kazakhstan responsible for the work of the regional commissions on combating illegal export, import and trafficking in human beings took part in an OSCE-supported training seminar on combating human trafficking, which concluded on 1 March 2019 in Almaty, Kazakhstan. Representatives of law enforcement bodies and non-governmental organizations also participated in the two-day event, which was jointly organized by the OSCE Programme Office in Astana, the United States Embassy in Kazakhstan and the Ministry of Internal Affairs of the Republic of Kazakhstan.
Publishing date:
21 February 2019
A one-day OSCE-supported training seminar on good legislative and judicial practices to combat trafficking in persons concluded on 21 February 2019 in Astana.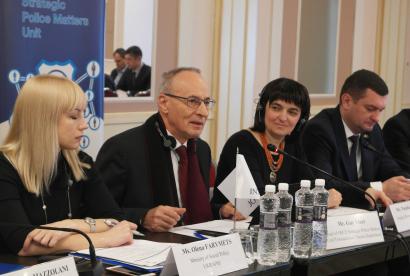 Publishing date:
20 February 2019
Some 70 representatives of national institutions of Ukraine and eight other OSCE participating States- the Czech Republic, France, Germany, Italy, Lithuania, Poland, Sweden and Turkey – completed a two-day workshop in Kyiv on 20 February 2019 focusing on holistic approaches to countering trafficking in human beings for the purpose of labour exploitation...