News and press releases from the OSCE's global activities.
Publishing date:
3 October 2017
Content type:
Press release
ANDORRA LA VELLA, 3 October 2017 – The OSCE Parliamentary Assembly's 2017 Autumn Meeting, bringing together some 180 parliamentarians from across the OSCE's 57 participating States, opened today in Andorra with addresses by the OSCE PA President, and the Speaker of Parliament and Prime Minister of Andorra...
Publishing date:
22 September 2017
Tashkent, 22 September 2017 – A two-day Sub-regional Conference on the role of information and communication technologies (ICTs) in regional and international security began today in Tashkent.
Publishing date:
13 September 2017
A national table top exercise focusing on preparedness and protection of non-nuclear critical energy infrastructure against IT-based terrorist attacks concluded on 13 September 2017 in Bratislava...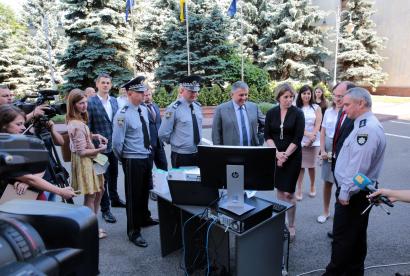 Publishing date:
19 July 2017
The OSCE Project Co-ordinator in Ukraine (PCU) handed over around 200 ICT items, including notebooks, desktop computers, monitors, printers, network switches and routers, to the cyber police department on 19 July 2017 in Kyiv, as part of its project to support the Ukrainian police in improving its response to emerging cyber threats as part of the country-wide police reform...
Publishing date:
12 June 2017
The first public-private partnership in the cybersecurity domain in Serbia was announced at the first national cybersecurity conference, entitled Partnerships for a Secure Cyber Space, held on 12 June 2017 in Belgrade...
Publishing date:
27 April 2017
ASHGABAT, 27 April 2017- An OSCE-organized training course on security procedures at aviation checkpoints and analysing X-ray images for aviation security and law-enforcement personnel concluded today in Ashgabat. The practical training course brought together 19 officials from the Aviation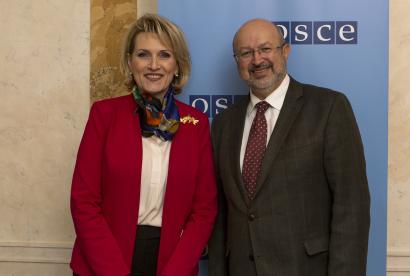 Publishing date:
7 April 2017