News and press releases from the OSCE's global activities.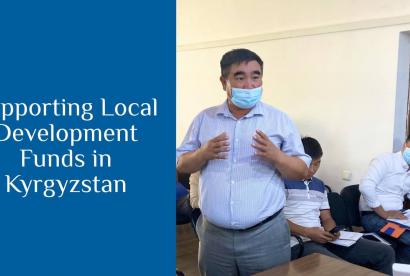 Publishing date:
12 August 2021
Since June 2021, more than 160 participants from across Jalal-Abad and Osh provinces in Kyrgyzstan have taken part in a series of OSCE-supported training sessions focused on developing and implementing projects to promote local economic development.
Publishing date:
11 August 2021
A team of service dogs in Kyrgyzstan have now finished an eight-week training course to detect sources of heat above 37 C, which has also opened the door for these dogs to potentially help detect human body temperature increases associated with COVID-19.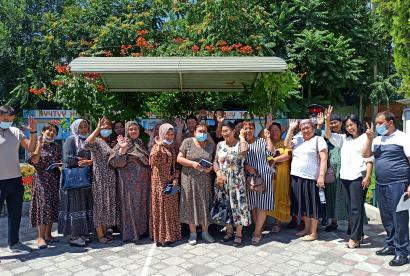 Publishing date:
5 August 2021
The OSCE Programme Office in Bishkek continues to support Kyrgyzstan in promoting civic education, with a focus on target groups such as persons with disabilities, youth, local activists and representatives of civil society organizations across Kyrgyzstan.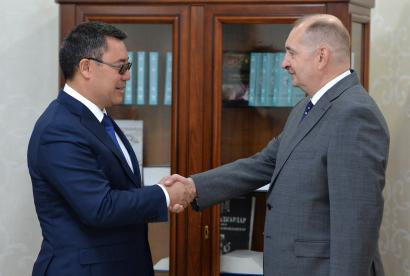 Publishing date:
4 August 2021
Content type:
Press release
BISHKEK, 2 July 2021- President of the Kyrgyz Republic Sadyr Japarov met with Head of the OSCE Programme Office in Bishkek Alexey Rogov.
Publishing date:
2 August 2021
Head of the OSCE Programme Office in Bishkek (POiB) Alexey Rogov visited the Batken province, Kyrgyzstan from 26 to 29 July 2021. He met with local partners to learn firsthand about their development priorities and needs, and discuss key areas of co-operation.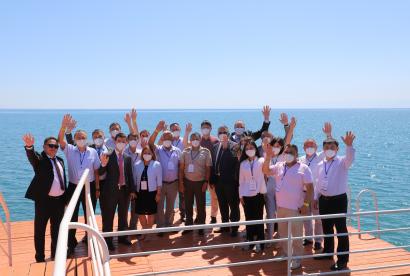 Publishing date:
2 July 2021
The OSCE Programme Office in Bishkek organized a three-day roundtable discussion on updating the 2021–2025 National Action Plan (NAP) on the implementation of UN Security Council Resolution (UNSCR) 1540 on Effective Measures against the Proliferation of Weapons of Mass Destruction. The event took place from 1 to 3 July 2021 in Kyrgyzstan's Issyk-Kul province.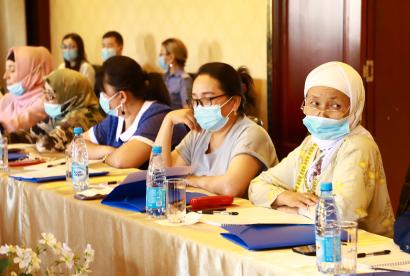 Publishing date:
25 June 2021
Two three-day train-the-trainers (ToTs) seminars on information technologies, conflict mediation, and the basics of psychological support for victims of gender-based violence (GBV) took place in Osh city from 17 to 19 June, and in Tokmok, Chui province from 23 to 25 June 2021. Forty-five members of Women Initiative Groups (WIGs) from across Kyrgyzstan participated in the seminar.