News and press releases from the OSCE's global activities.
Publishing date:
18 July 2019
A new web-based course on combating domestic violence, created by the OSCE Project Co-ordinator in Ukraine and the online education platform EdEra, is open for users starting from 18 July 2019. The course for the general public aims at promoting awareness among Ukrainians of what domestic violence is and how it can be dealt with...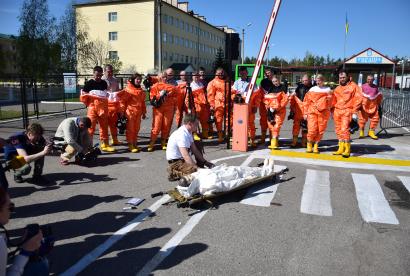 Publishing date:
26 April 2019
Forty-eight officers of Ukraine's State Border Guard Service and State Fiscal Service were trained to identify toxic chemicals and respond to emergency situations at border crossings in a series of two intensive four-day sessions in the Orshanets Training Center, the Cherkasy Region.
Publishing date:
4 April 2019
Content type:
Press release
KYIV, 4 April 2019 – On the occasion of International Day for Mine Awareness and Assistance in Mine Action, observed to raise awareness about mines and progress towards their eradication, the Chief Monitor of the OSCE Special Monitoring Mission to Ukraine, Ertugrul Apakan, and the OSCE Project Co-ordinator in Ukraine, Henrik Villadsen, highlighted the importance of mine action in the conflict-affected areas of eastern Ukraine...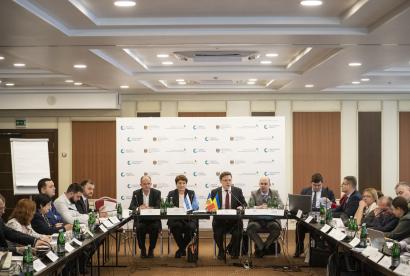 Publishing date:
4 April 2019
Strengthening sustainable development in the Dniester basin was the focus of the OSCE-supported second meeting of the Transboundary Dniester Commission held on 4 April 2019 in Kyiv, Ukraine...
Publishing date:
20 March 2019
Content type:
Press release
KYIV, 20 March 2019 – The "Puzzle Connection" exhibition, with artworks by young people from across Ukraine, including young artists who had to leave their homes because of hostilities in the eastern part of the country, opens to the public at the Kyiv History Museum from 22 March to 7 April 2019...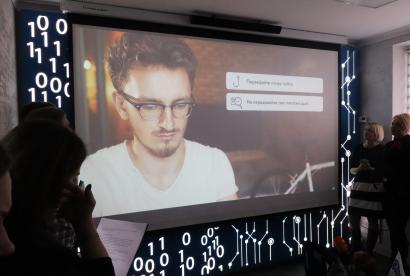 Publishing date:
8 March 2019
Two videos designed by the OSCE Project Co-ordinator in Ukraine to support efforts by the Department of Cyberpolice, National Police of Ukraine in raising awareness of cybersecurity issues, were presented at a joint event in Kyiv on Wednesday, 6 March 2019. One video provides instructions on how to avoid fraud and phishing during shopping, the other prompts Ukrainians to abide by basic rules to protect personal and corporate data while they are online...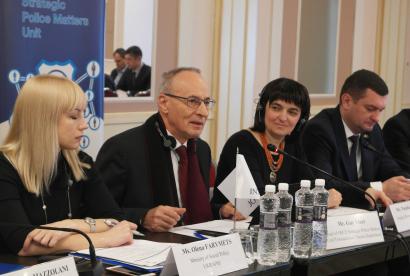 Publishing date:
20 February 2019
Some 70 representatives of national institutions of Ukraine and eight other OSCE participating States- the Czech Republic, France, Germany, Italy, Lithuania, Poland, Sweden and Turkey – completed a two-day workshop in Kyiv on 20 February 2019 focusing on holistic approaches to countering trafficking in human beings for the purpose of labour exploitation...