News and press releases from the OSCE's global activities.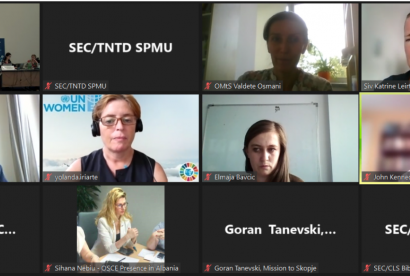 Publishing date:
13 September 2021
On 9 and 10 September 2021, the OSCE convened the first meeting of the Advisory and Co-ordination Board established as part of the OSCE project, Enhancing Criminal Justice Capacities for Combating Gender-based Violence — GBV — in South-Eastern Europe.
Publishing date:
8 September 2021
Capacity-building initiatives related to fighting cybercrime were the focus of a technical briefing held on 7 September 2021. The briefing was organized online and in-person by the OSCE in close co-operation with the United Nations Office on Drugs and Crime (UNODC), Cybercrime Programme Office of the Council of Europe (C-PROC) and INTERPOL.
Publishing date:
3 September 2021
Law enforcement representatives from the State Investigation and Protection Agency of Bosnia and Herzegovina attended a five-day OSCE-supported online workshop on the use of Open Source Intelligence (OSINT) for criminal and financial investigations, held from August 30 to September 3. Through practical and interactive sessions, participants gained knowledge on how to identify, gather and analyze quantitative and qualitative data that is publicly available on the internet.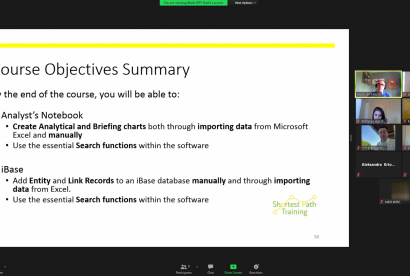 Publishing date:
29 July 2021
The Strategic Police Matters Unit of the OSCE Transnational Threats Department, in co-operation with the six OSCE field operations in South-Eastern Europe and the Shortest Path Training Company, launched a set of online training courses focused on utilizing IBM's i2 software packages Analyst's Notebook and iBase in criminal intelligence analysis.
Publishing date:
30 June 2021
The OSCE organized a second workshop on social re-use of confiscated assets in Bosnia and Herzegovina on 29 June 2021. Representatives of asset management agencies and civil society organizations in Bosnia and Herzegovina, as well as experts on social re-use of confiscated assets from international civil society organizations participated in the workshop.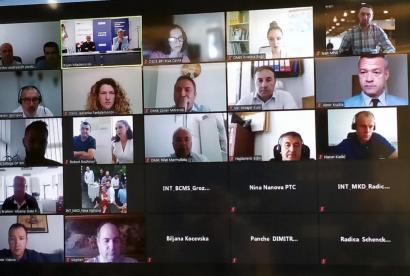 Publishing date:
25 June 2021
Experiences and lessons learned when implementing intelligence-led policing (ILP) in South-Eastern Europe were the focus of a workshop organized online by the OSCE on 23 June 2021.
Publishing date:
21 June 2021
Criminal justice professionals in Albania took part in an OSCE-organized national workshop from 14 to 18 June 2021 to enhance their capacities to develop intelligence through open-source internet research.