News and press releases from the OSCE's global activities.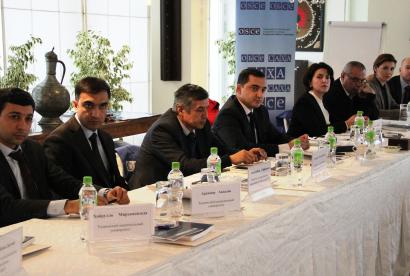 Publishing date:
21 November 2018
A two-day OSCE-supported training course on the anti-corruption screening of legal acts for 20 representatives from Tajikistan's government authorities, education institutions, and civil society concluded on 21 November 2018 in Dushanbe...
Publishing date:
9 November 2018
Content type:
Press release
TIRANA, 9 November 2018 – A two-day connectivity meeting on innovation and youth entrepreneurship hosted by the OSCE Secretariat focusing on "Building the skills needed for the Fourth Industrial Revolution" concludes today in Tirana. The meeting is part of The Young Developers and Entrepreneurs to Advance Start-ups (YDEAS) project in the Western Balkans, and is supported by the Italian 2018 OSCE Chairmanship, the Central European Initiative and the Principality of Liechtenstein...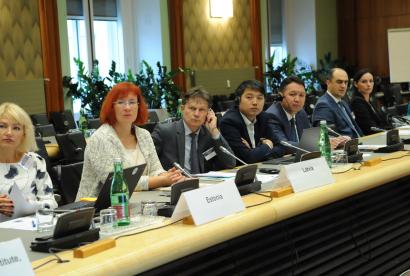 Publishing date:
6 November 2018
New approaches and practical tools to prevent corruption at the local level were the focus of a two-day expert seminar organized by the Office of the Co-ordinator of OSCE Economic and Environmental Activities (OCEEA) in partnership with the Organisation for Economic Co-operation and Development's Anti-Corruption Network for Eastern Europe and Central Asia (OECD/ACN) in Vienna on 5 and 6 November 2018, which gathered over 70 experts and practitioners from some 30 OSCE participating States...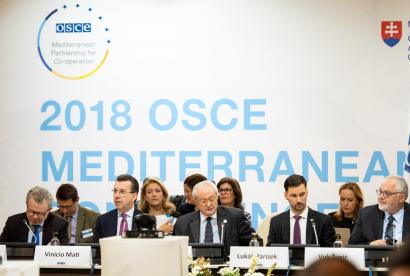 Publishing date:
25 October 2018
Content type:
Press release
MALAGA, Spain, 25 October 2018 – Energy is the fuel that powers economic growth, and as such plays a vital role in the national security of each OSCE participating State and Mediterranean Partner for Co-operation, said participants at today's opening of the OSCE Mediterranean Conference in Malaga, Spain...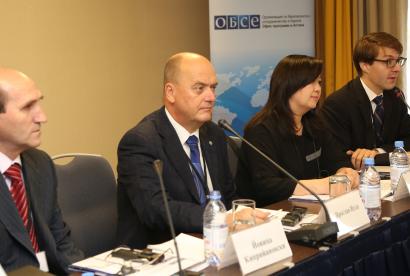 Publishing date:
25 October 2018
A two-day national workshop organized by the OSCE on transit procedures with a view to furthering implementation of the World Trade Organization's (WTO) Trade Facilitation Agreement was held for more than 30 representatives of the public authorities of Kazakhstan and the country's business associations on 23 and 24 October 2018 in Astana...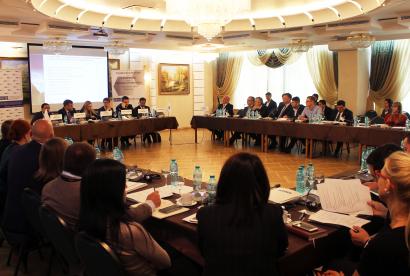 Publishing date:
4 October 2018
A four-day national workshop on trade facilitation for e-commerce bringing together more than 50 representatives from public authorities of Moldova and relevant businesses concluded on 4 October 2018 in Chisinau...
Publishing date:
5 September 2018
Content type:
Press release
PRAGUE, 5 September 2018- Harnessing the opportunities of the digital transition while curbing its negative security implications through human capital development, is the focus of this year's OSCE Economic and Environmental Forum which opened today in Prague...