News and press releases from the OSCE's global activities.
Publishing date:
22 December 2020
The OSCE held an online national workshop for Bosnia and Herzegovina on the social re-use of confiscated assets on 21 December 2020. More than 20 representatives from prosecutions' offices, law enforcement, asset management agencies and civil society organizations participated in the event.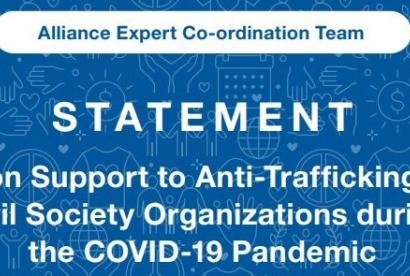 Publishing date:
18 December 2020
Content type:
Press release
VIENNA, 18 December 2020 – On the occasion of the International Human Solidarity Day, 20 December, the Alliance against Trafficking in Persons' Expert Co-ordination Team (AECT) calls on States to increase their support to anti-trafficking civil society organizations during the COVID-19 pandemic...
Publishing date:
18 December 2020
No activities of the OSCE executive structures, including contracts for goods and services, should ever contribute to any form of trafficking in human beings- was the base of the OSCE Office of the Special Representative and Co-ordinator for Combating Trafficking in Human Being pilot training course. Focused on the prevention of human trafficking and labour exploitation in supply chains, including OSCE's, the course was held from 3 to17 December 2020...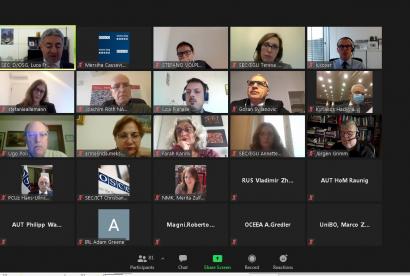 Publishing date:
17 December 2020
Experiences of local governments where migrants contribute successfully to the economic growth of hosting communities, was the focus of the OSCE webinar hosted on 16 December 2020, ahead of International Migrants Day on 18 December...
Publishing date:
16 December 2020
A two-day workshop on organized crime, asset confiscation and social re-use, organized jointly by the OSCE and UNODC, took place on 15 and 16 December 2020 for beneficiaries in South-Eastern Europe...
Publishing date:
11 December 2020
The 2020 Scholarship for Peace and Security training programme, jointly organized by the OSCE and the United Nations Office for Disarmament Affairs (UNODA), held its concluding event on 10 and 11 December 2020...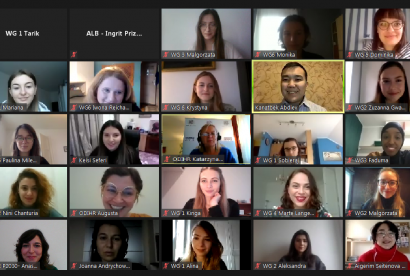 Publishing date:
11 December 2020
On 11 December 2020, the OSCE Office for Democratic Institutions and Human Rights, with the support of Friedrich-Ebert-Stiftung Polska, hosted the "Debating Perspectives 2030 Roadshow", providing a platform for young women and men in Poland to make their voices heard.