News and press releases from the OSCE's global activities.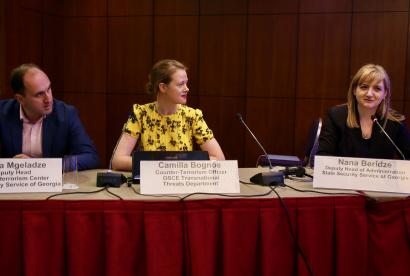 Publishing date:
13 June 2019
A two-day national seminar on a whole-of-society approach to countering violent extremism and radicalization that lead to terrorism (VERLT), organized by the OSCE and the Government of Georgia, began on 13 June 2019 in Tbilisi. This is the first seminar of the kind organized by the OSCE in the country...
Publishing date:
12 June 2019
OSCE Secretary General Thomas Greminger and other high-level OSCE officials visited the Austrian Armed Forces International Centre (AUTINT) in Götzendorf, Lower Austria, on 24 May 2019 to mark the fifth anniversary of the Centre's provision of pre-deployment training for the Special Monitoring Mission to Ukraine (SMM). He was accompanied by the Chief Monitor of the SMM, Ertugrul Apakan, the Deputy Permanent Representative of Slovakia to the OSCE, Ambassador Katarina Zakova, and the current Chief of the Austrian General Staff Directorate, Major General Bruno Hofbauer.
Publishing date:
11 June 2019
Content type:
Press release
Vienna, 11 June 2019- The report of the International Conference on Tackling Modern Slavery, Forced Labour and Human Trafficking in Public Procurement Supply Chains, held in London in March this year, was published today.
Publishing date:
5 June 2019
A two-day consultation meeting between the OSCE and Moldovan authorities on how to set up an Advance Passenger Information (API) system to detect and thwart the movement of foreign terrorist fighters and improve national security in general was organized on 4 and 5 June 2019...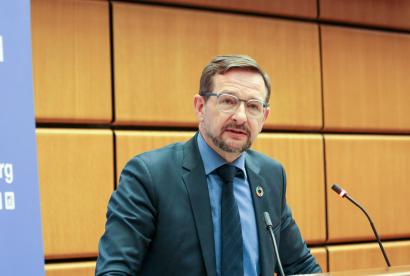 Publishing date:
4 June 2019
Content type:
Press release
VIENNA, 4 June 2019 – About 180 diplomats, experts and civil society representatives gathered today at the United Nations Vienna headquarters today to discuss the OSCE's contribution to the implementation of the Sustainable Development Goals (SDGs).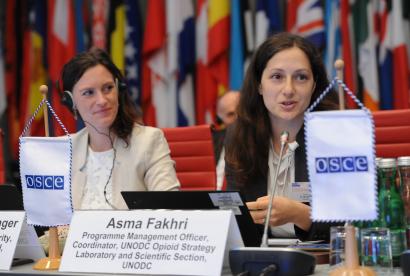 Publishing date:
4 June 2019
Content type:
Press release
VIENNA, 4 June 2019 – Reducing demand and supply in illicit drugs, curbing their trade via the Darknet, promoting international partnerships, engaging with young people and stepping up rehabilitation and reintegration measures are key to countering the evolving threat of illicit synthetic drugs, said participants of the two-day 2019 OSCE-wide conference that concluded today in Vienna...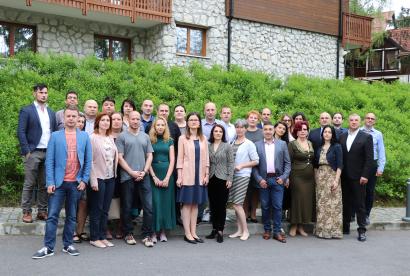 Publishing date:
3 June 2019
A specialized training course on appropriate and effective responses to gender-based violence for Romanian police and prosecutors, organized by the OSCE's Transnational Threats Department/Strategic Police Matters Unit, was held from 27 to 31 May 2019 in Poiana Brasov, Romania...