News and press releases from the OSCE's global activities.
Publishing date:
13 March 2018
Content type:
Press release
SKOPJE, 13 March 2018 – The development of a platform for direct co-ordination and communication among law enforcement bodies and all engaged government agencies is key to better handling potential migration crisis situations, stated participants of an OSCE Mission to Skopje-supported roundtable discussion held today in Skopje...
Publishing date:
23 February 2018
A team from the OSCE Office for Democratic Institutions and Human Rights (ODIHR) visited Skopje from 21 to 23 February 2018 to present the final report of its election observation mission for the 15 October municipal elections in the former Yugoslav Republic of Macedonia. The report's findings and
Publishing date:
6 February 2018
The OSCE-supported Building Bridges Fund has announced its annual grants to municipalities, schools, students, teachers and parents. The grants are used to organize activities that bring together students from all communities, who attend schools with different languages of instruction.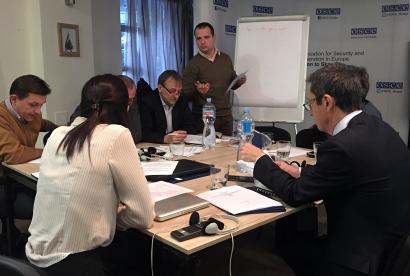 Publishing date:
14 December 2017
A workshop on how to establish an Advance Passenger Information (API) System in Skopje, aimed at preventing the movement of foreign terrorist fighters and combating terrorism and transnational crime, was organized by the OSCE Transnational Threats Department's Border Security and Management Unit (TNTD/BSMU) in Skopje from 12 to 14 December 2017.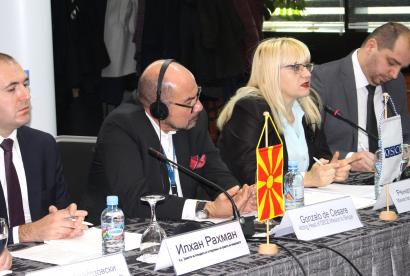 Publishing date:
6 December 2017
Content type:
Press release
SKOPJE, 6 December 2017 – Senior representatives of ministries in charge of education, culture, and information society and administration came together today in Skopje to discuss ways to further advance the rights of smaller communities. The discussion, organized by the OSCE Mission to Skopje, in co-operation with the national Agency for the Community Rights Realization, aims at encouraging dialogue on equitable representation and on improving community rights in education, culture, public administration and media...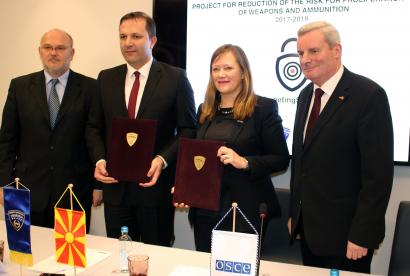 Publishing date:
30 November 2017
Content type:
Press release
SKOPJE, 30 November 2017 – The OSCE Mission to Skopje and the Ministry of Internal Affairs launched in Skopje today a new project aimed at reducing the risk of proliferation of weapons and of ammunition and to increase the security of existing stockpiles of small arms and light weapons...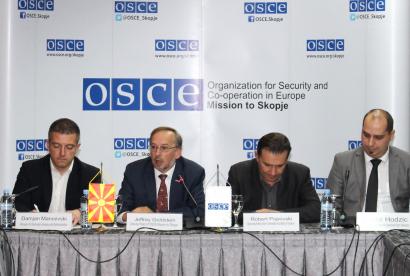 Publishing date:
27 November 2017
Content type:
Press release
SKOPJE, 27 November 2017 – Challenges to strengthening the capacity of the Public Broadcaster's smaller community newsrooms and the way forward were the focus of an OSCE-organized roundtable discussion that took place in Skopje today...