News and press releases from the OSCE's global activities.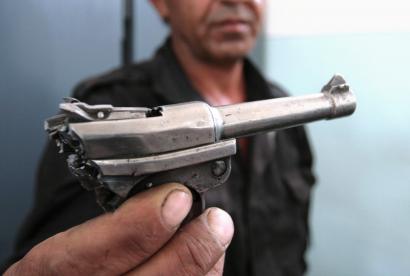 Publishing date:
23 May 2012
Content type:
Press release
VIENNA, 23 May 2012 – The 56 OSCE participating States and 12 Partners for Co-operation today concluded a review of the OSCE Plan of Action on Small Arms and Light Weapons (SALW) that aims to counter the spread and accumulation of illicit SALW. An estimated 875 million small arms are in circulation
Publishing date:
24 January 2012
A regional workshop organized by the OSCE to help combat the trafficking of strategic dual-use commodities and conventional weapons, including small arms and light weapons, started in Valletta, Malta on 24 January 2012...
Publishing date:
1 December 2011
A special meeting of the OSCE Forum for Security Co-operation, currently chaired by Kazakhstan, adopted a decision on 30 November 2011 on reissuing a document that encompasses key OSCE confidence- and security-building measures, the Vienna Document...
Publishing date:
18 November 2011
Content type:
Press release
ASHGABAT, 18 November 2011 – Four representatives of Turkmenistan's Presidential Administration and the Ministry of Defence participated in a five-day study visit to the United Kingdom that concluded in London today. The visit provided the military and emergency officials with the opportunity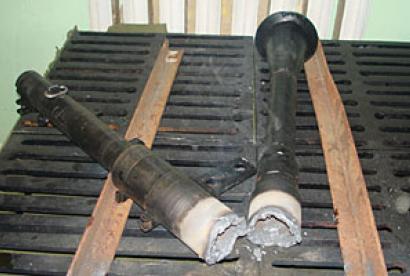 Publishing date:
29 September 2011
To prevent small arms and light weapons (SALW) from getting into the wrong hands, countries need to ensure that there are sufficient safeguards in the procedures for their export.
Publishing date:
14 July 2011
Representatives of the 56 OSCE participating States on 13 July 2011 discussed how to best r implement U.N. Security Council Resolution 1540, which obliges signatories to take measures against the proliferation of weapons of mass destruction, including chemical, biological and nuclear weapons...
Publishing date:
11 July 2011
Content type:
Press release
VIENNA, 11 July 2011 – The deadly explosion of munitions at a military base in Cyprus underlines that work to secure ammunition and weapons stocks is of utmost urgency, OSCE Secretary General Lamberto Zannier said today. "The blast tragically claimed several lives, and I offer my deepest