News and press releases from the OSCE's global activities.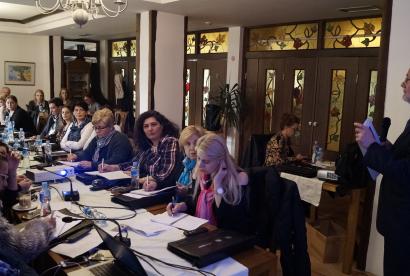 Publishing date:
23 March 2018
The OSCE Mission in Kosovo and the Association of Women in the Kosovo Police organized a three-day train-the-trainer course on trafficking in human beings (THB) for senior female police officers. The course, attended by 25 officers, including lieutenants and sergeants operating in the Directorate for Investigation of THB and other units within the Kosovo Police, was held from 21 to 23 March 2018 in Ohrid, former Yugoslav Republic of Macedonia...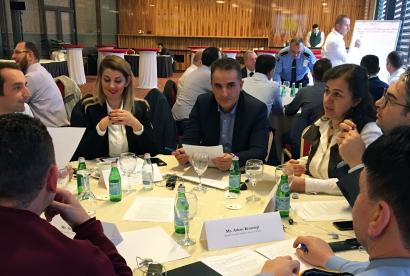 Publishing date:
22 February 2018
A two-day workshop on how to establish an Advance Passenger Information (API) system for preventing the movement of foreign terrorist fighters and enhancing aviation security concluded on 22 February 2018 in Prishtinë/Priština. Representatives from all Kosovo agencies involved in passenger processing – 45 in total – as well as police and customs officials and members of the civil aviation authority, the Data Protection Agency and the Internal Affairs Ministry took part...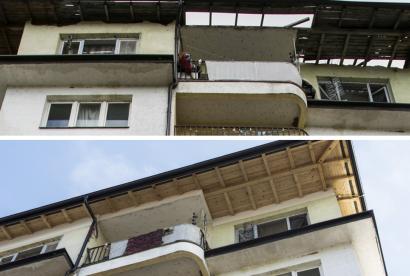 Publishing date:
13 February 2018
The work to repair the damaged roof of the Plemetin/Plemetina social housing building, home to 180 Roma and Ashkali community members, concluded on 29 January 2018. The repair was made possible with financial support from Caritas Luxembourg, the OSCE Mission in Kosovo, the Embassy of Luxembourg and the municipality of Obiliq/Obilić.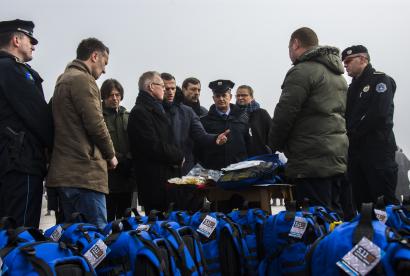 Publishing date:
6 February 2018
The OSCE Mission in Kosovo donated 30 specialized first aid kits to special operations units and rapid reaction units of the Kosovo Police on 6 February 2018...
Publishing date:
25 November 2017
Content type:
Press release
PODGORICA, 25 November 2017- At the OSCE and UNHCR-supported High-Level Forum on Durable Solutions for Displaced Persons from Kosovo, participating institutions, including State Secretary Vukica Jelić (Podgorica), Deputy Prime Minister Dalibor Jevtić (Pristina), Deputy Director Dušan Kozarev (Belgrade) and Migration Unit Director Dejan Ivkovski (Skopje), welcomed further progress achieved in the implementation of the Action Points of the 'Skopje Process', and agreed to reinforce commitment to removing obstacles to finding durable solutions for the remaining displaced persons...
Publishing date:
9 November 2017
Respecting and promoting the use of the official languages is critical to meaningful integration and the building of a sustainable multi-ethnic society, said OSCE High Commissioner on National Minorities (HCNM) Lamberto Zannier at the "Forum on Language Compliance in Kosovo" held in Prishtinë/Priština on 9 November 2017...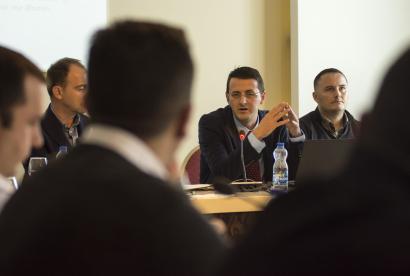 Publishing date:
30 October 2017
Eight monitoring networks to record and investigate hate crimes were established across Kosovo as a result of a series of workshops organized by the OSCE Mission in Kosovo between 2 and 30 October 2017. The networks are comprised of police investigators, community police officers and prosecutors who will co-operate to address hate crimes across the regions in a more efficient way. The networks will enable a unified institutional approach to properly identifying, recording and investigating hate crimes.